PERFIDY : ANTHOLOGY OF DECEIT
SEGMENT ONE *:BEHIND:*:OUR:*:BACKS:* Anthology of Political Quotes YEARS 2000 THROUGH 2004 in reverse chron order
Copyright March 2004 HolyConservancy.org BOOK TO DOWNLOAD ~*~ Support the Truth About the History of Satanism in Politics


VERSION 040520.3 of "Perfidy" in ten segments with 66 photos, Bush documents, OKC95 documents, approx. 20 pp. each download; donations welcome. It's a lot of work.
"PERFIDY": ILLUSIONS OF POWER from 1000 A.D. TO 2004 A.D.
Political Trail of Hate, Envy, Lies and Deceit: NWO Nullifies "Consent of the Governed"
Hear Bill Moyers NARRATE "the Secret Government" in this video [best viewed with broadband] a history of Federal secrecy.
| | | |
| --- | --- | --- |
| Here's the deal on this book. This series of eight files is the book broken down into time periods, smaller so it can be printed in sections. The source code or html page can be printed out for the cost of paper and ink, about 180 pages. --Chaiyah | | Please >>donate in return for the downloads you take--CLICK a Box. Thank you for stopping by. Next time, bring a friend. : ) Chaiyah |
---
1950 THROUGH 1969
THE 1960S
1969_IRS_SENATE.--"I don't like the income tax. Every time we talk about these taxes we get around to the idea of 'from each according to his capacity and to each according to his needs'. That's socialism. It's written into the Communist Manifesto. Maybe we ought to see that every person who gets a tax return receives a copy of the Communist Manifesto with it so he can see what's happening to him". --T. Coleman Andrews, Commissioner of Internal Revenue, May 25, 1956, in US. News & World Report; and "In a recent conversation with an official at the Internal Revenue Service, I was amazed when he told me that 'If the taxpayers of this country ever discover that the IRS operates on 90% bluff the entire system will collapse'."--Henry Bellmon, Senator (1969).
1967_NEA_TEACHES_WHAT? --


The National Education Association (NEA) labor union has always been a strong supporter of the United Nations and world government. It was instrumental in creating UNESCO as a future "World Board of Education."

"In the struggle to establish an adequate world government, the teacher has many parts to play. He must begin with his own attitude and knowledge and purpose. He can do much to prepare the hearts and minds of children for global understanding and cooperation ... At the very top of all the agencies which will assure the coming of world government must stand the school, the teacher and the organized profession. " Joy Elmer Morgan, Editor of the NEA Journal [1946]

"NEA will become a political power second to no other special interest group ... NEA will organize this profession from top to bottom into logical operational units that can move swiftly and effectively and with power unmatched by any other organized group in the nation." Sam Lambert, Executive Secretary of the NEA [1967]

The NEA's latest policies concerning early childhood education. Their resolution on the subject reads: "The National Education Association supports early childhood education programs in public schools for children from birth through age eight. The Association also believes that early childhood education programs should include a full continuum of services for parents /guardians, and children, including [impersonal] child care, child [behavioral] development, developmentally [politically-correct] appropriate and diversity-based [non-subjective] curricula, special education [for cripples], and appropriate bias-free screening devices [for stack-ranking children]."
1966_ECONOMIC_HISTORY_BY_QUIGLEY.--"The historical importance of the banker-engendered deflationary crisis of 1927-1940 can hardly be overestimated. It gave a blow to democracy and to the parliamentary system which the later triumphs of these in World War II and the postwar world were unable to repair fully." -- Carroll Quigley, "Tragedy And Hope: A History of the World in Our Time", The Macmillan Company, New York, 1966, p. 357. In this 1300-page book, Professor Quigley, having been given access to the private records of the "Insiders," spills the beans about the identity (Rothschild, Morgan, etc.) and the world-wide works of those Insider elites. To his surprise, the Establishment was not pleased by his book, and tried to suppress it. Its publication was a watershed event in our struggle to understand who was running the world. For example, it discusses, among many other things, Quigley's account of how and why the British leadership supported the rise of Adolph Hitler in the 1930's.
LATE REPORT ON THE ASSASSINATION OF KENNEDY, ETC.

http://inquirer.gn.apc.org/bush_story.html
The Nation, July 16/23, 1988
[Parts of this appears to be taken from The Nation magazine ... not exactly a fly-by-night publication. -- JW
Vice President George Bush's resume is his most highly touted asset as a candidate. But a recently discovered F.B.I. memorandum raises the possibility that, like many resumes, it omits some facts the applicant would rather not talk about: specifically, that he worked for the Central Intelligence Agency in 1963, more than a decade before he became its director.
The F.B.I. memorandum, dated November 29, 1963, is from Director J. Edgar Hoover to the State Department and is subject-headed "Assassination of President John F. Kennedy November 22, 1963." In it, Hoover reports that the Bureau had briefed "Mr. George Bush of the Central Intelligence Agency" shortly after the assassination on the reaction of Cuban exiles in Miami. A source with close connections to the intelligence community confirms that Bush started working for the agency in 1960 or 1961, using his oil business as a cover for clandestine activities.
That memo also provides insight as to the qualifications for why George Bush was selected Director for Central Intelligence in 1976, during a period when the CIA was washing its dirty linen and allegedly reforming itself.
Here are some excerpts from the NATION:
Informed of this memorandum, the Vice President's spokesman, Stephen Hart, asked, "Are you sure it's the same George Bush?" After talking to the Vice President, Hart quoted him as follows: "I was in Houston, Texas, at the time and involved in the independent oil drilling business. And I was running for the Senate in late '63." "Must be another George Bush," added Hart.
Because the Vice President's response seemed something of a non-denial denial (he described what else he was doing rather than specifically denying C.I.A. involvement), I put the following queries to him via Hart:
Did you do any work with or for the CIA prior to the time you became its director?
If so, what was the nature of your relationship with the agency, and how long did it last?
Did you receive a briefing by a member of the F.B.I. on anti-Castro Cuban activities in the aftermath of the assassination of President Kennedy?
Half an hour later, Hart called me back to say that he had *not* spoken again to the Vice President about the matter, but would answer the questions himself. The answer to the first question was no, he said, and so he could skip number two.
"This is the first time I've ever heard this," C.I.A. spokesman Bill Devine said when confronted with the allegations of the Vice President's involvement with the agency in the early 1960s. "I'll see what I can find out and call you back." The next day Devine called back with the terse official response, "I can neither confirm nor deny."
Told what the Vice President's office had said, and asked if he could check whether there had been another George Bush in the C.I.A., Devine seemed to become a bit nonplussed: "twenty-seven years ago? I doubt that very much. In any event, we have a standard policy of not confirming that anyone is involved in the C.I.A."
Hoover's memo, which was written to the director of the State Department's Bureau of Intelligence and Research, was buried among the 98,755 pages of F.B.I. documents released to the public in 1977 and 1978 as a result of the Freedom of Information Act suits. It was written to summarize the briefings given to Bush and Capt. William Edwards of the Defense Intelligence Agency by the F.B.I.'s W. T. Forsyth on November 23, the day after the assassination, when Lee Harvey Oswald was still alive to be interrogated about his connections to Cuban exiles and the C.I.A.
The briefing was held, according to the F.B.I. director, because the State Department feared that "some misguided anti-Castro group might capitalize on the present situation and undertake an unauthorized raid against Cuba, believing that the assassination of President John F. Kennedy might herald a change in U.S. policy, which is not true."
Hoover continues: "Our sources and informants familiar with Cuban matter in the Miami area advise that the general feeling in the anti-Castro Cuban community is one of stunned disbelief and, even among those who did not entirely agree with the President's policy concerning Cuba, the feeling that the President's death represents a great loss not only to the U.S. but to all of Latin America.
These sources know of no plans for unauthorized action against Cuba.
"An informant who has furnished reliable information in the past and who is close to a small pro-Castro group in Miami has advised that these individuals are afraid that the assassination of the President may result in strong repressive measures being taken against them, and although pro-Castro in their feelings, regret the assassination.
"The substance of the foregoing information was orally furnished to Mr. George Bush of the Central Intelligence Agency ..."
(We attempted to locate William T. Forsyth, but learned that he is dead. Forsyth worked out of the Washington F.B.I. headquarters, and was best known for running the investigation of the Rev. Martin Luther King Jr. in the Bureau's subversive control section. Efforts to locate Captain Edwards by press time were unsuccessful.)
Vice President Bush's autobiography, "Looking Forward," written with Victor Gold (Doubleday, 1987), is vague to the point of being cryptic about his activities in the early 1960s, when he was running the Houston-based Zapata Off-Shore Company. ("Running an offshore oil company," he writes, "would mean days spent on or over water; not only the Gulf of Mexico but oceans and seas the world over.") But the 1972 profile of Bush in "Current Biography" provides more details of his itinerary in those years: "Bush traveled throughout the world to sell Zapata's oil-drilling services. Under his direction, it grew to be a multimillion-dollar concern, with operations in Latin America, the Caribbean, the Middle East, Japan, Australia, and Western Europe." And according to Nicolas King's "George Bush: A Biography," Zapata was concentrating its business in the Caribbean and off South America in the early 1960s, a piece of information that meshes neatly with the available data on Bush's early C.I.A. responsibilities.
Bush's duties with the C.I.A. in 1963 -- whether he was an agent, for example, or merely an "asset" -- cannot be determined from Hoover's memo. However, the intelligence source (who worked with the agency in the late 1950s and through the 1960s) said of the Vice President: "I know he was involved in the Caribbean. I know he was involved in the suppression of things after the Kennedy assassination: There was a very definite worry that some Cuban groups were going to move against Castro and attempt to blame it on the C.I.A."
The initial reaction of Senator Frank Church, chair of the Senate Select Committee on Intelligence, to the firing of William Colby and the naming of Bush as Director of Central Intelligence in 1975, was to complain that it was part of a pattern of attempts by President Gerald Ford (a former member of the Warren Commission) to impede the Church committee's nearly concluded investigation into C.I.A. assassination plots, with which Colby was cooperating but which Ford was trying vainly to keep secret.
Asked recently about Bush's early C.I.A. connections, (former Texas Democratic Senator Ralph) Yarborough said, "I never heard anything about it. It doesn't surprise me. What surprised me was that they picked him for Director of Central Intelligence -- how in hell he was appointed head of the C.I.A. without any experience of knowledge."
Hoover's memo "explains something to me that I've wondered about. It does make sense to have a trained C.I.A. man, with experience, appointed to the job."
Bush's C.I.A. connections might throw new light on his knowledge of the *contra* funding and supply operation, and his alleged knowledge of *contra* drug smuggling and the activities of General Manuel Noriega. It is worth noting in this context that, as Leslie Cockburn writes in "Out of Control," "The anti-Castro C.I.A. team in Florida were already drawing attention to their drug-smuggling activities by 1963," and that it was Felix Rodriguez, the C.I.A., "alumnus who wore Che Guevara's watch and counted George Bush among his friends," who allegedly coordinated a $10 million payment to the *contras* by the Colombian cocaine cartel.
II
Originally published on the CERJ list November 7, 2002, under the topic header: "Hemming & Hawing; Beating Around the Bush". Please bear in mind that Gerry Patrick Hemming is on the CERJ list today, and watch for the next message, which is his response to this one. -- John Wilmerding
Author Charles Drago: "Were you recruited to take part in a plot to kill the president, specifically, in Dallas? When, and where, and by whom?"
CERJer Gerry Patrick Hemming: "When the government people have been trying to recruit you to assassinate a president, you really don't go to them and turn yourself in, now, do you?"
[see transcript, below]
I guess that if the transcript of this old panel interview of CERJer Gerry Patrick Hemming GPHemming@aol.com is halfway accurate, it might possibly give new meaning to the phrase 'Beating Around the Bush'?
Seriously, why is this important today? Because the Kennedy assassination was the formative justice-related experience for the largest, most powerful, and most affluent American generations in history. Because the people need to know if the Warren Commission was really a whitewash.
Possibly because Oswald knew ________ who knew George Herbert Walker Bush? Bush has most definitely been linked to the whole Bay of Pigs affair -- they (the Batista Cubans prepping for the invasion) apparently used his Zapata Offshore drilling platforms on more than one occasion.
It seems to me that if Gerry wants to, he can help put some questions to rest that will allow us to move forward in our understanding of what this country is about today ... the hows, whys, and wherefores of Bush-league politics.
-- John Wilmerding
http://spot.acorn.net/jfkplace/09/fp.back_issues/14th_Issue/hemming.html
The Gerry Patrick Hemming Panel
by John Kelin
Note: I tape recorded this panel on a small microcassette recorder. The audio quality was fair, but there are instances where I am unable to make out exactly what the speaker is saying. Rather than guess, I have inserted [unintelligible]; it is hoped this does not detract too much from the meaning of what is being said.
One of the panels at the Lancer conference which seemed to have the most promise was, in my opinion, a qualified bust. This was the Gerry Patrick Hemming panel, which as far as I could tell provided little more than a measure of comic relief during a weekend that was mostly given over to the unpleasant subject of JFK's assassination.
Hemming is a murky figure, a soldier-of-fortune type, allegedly involved in many CIA-backed activities during the late fifties, sixties and seventies. His exact tie to the Kennedy case is a little unclear. He says that as a Marine, he was assigned to radar operations in Japan shortly before Lee harvey Oswald arrived. He reports intermittent contact with Oswald, and with other figures long suspected of involvement in the Kennedy hit.
As John Newman wrote in 'Oswald and the CIA':
"CIA files show that Hemming's background was remarkably similar to Oswald's. His security file, OS-429-229, appears to have been generated after Oswald's OS-351-164. It is possible that these two numbers reflect the November 1959 and October 1960 time frames, respectively, for Oswald's defection and Hemming's debriefing by the CIA in Los Angeles."
Newman was one of three panelists to question Hemming at the Lancer conference, before a roomful of conference attendees. The other panelists were Dr. Jerry Rose of The Fourth Decade, and author Charles Drago. The moderator was Gordon Winslow.
As the session began, we were told that no question was off-limits. Hemming's replies, however, were another matter. We were also warned that Hemming intended to speak frankly and freely; anyone who might be offended by a little colorful language should leave the room. No one did. As it turned out, the language was not too naughty.
Gerry Patrick Hemming, November 1996
With those preliminaries out of the way, Hemming said hello to the audience in English, Spanish, German, Japanese, and Chinese. A big, barrel-chested man, Hemming spoke in a measured, almost sleepy voice, but one that is also a basso profundo that can surely shake the rafters, should its owner become enraged.
"I'm not big on public speaking", he said. "I'm big on calories ... Burger King..." This didn't get the big laugh he must have intended, for Hemming gazed about the room for several moments before adding, "Boy, what a bunch of serious faces here."
Serious faces, yes --- appropriate for the subject at hand. We were not, however, treated to many serious answers during the hour or so this panel lasted. In fact, many of his answers were couched in sarcasm, and somewhat condescending irony.
"Everything you've read --- by Weberman ... Marita Lorenz --- could be true. It's entertaining, too. I don't have a book. I don't speak ... I've spent thirty years trying to get things like this [the conference] to happen. I gave stuff to Weisberg ... Bill Turner, and others ... at a time when Turner wasn't even interested, and others weren't even interested in this Kennedy business."
Hemming said one of his favorite TV shows is Jeopardy, a game where contestants provide the questions after being given the answers. He used it to frame this comment: "Yesterday's Jeopardy should have had, 'Who should have been arrested in the immediate aftermath of the Kennedy assassinaton?' And the winning answer would have been, Gerry Patrick Hemming, Mitchell WerBell ... and a long list of other people. When that didn't happen, we knew there was a coverup."
This may have been one of the most substantive comments Hemming made this day. Perhaps someone should have demanded, immediately, that he explain what he meant by that. But no one did.
"Let's start with an obvious question," Charles Drago said. "Do you have knowledge about this case that, were you to reveal it, would A) either put you in jail, or B) put you in a box?"
"Well, the legal stuff just costs you time, and money, and lawyers, and harassment, and all that", Hemming replied. "They're declassifying fairly rapidly things that give you clues into these areas, that can cause you to [unintelligible] conclusions as to what was going on ..." From here, Hemming's reply moved to a claim that he worked security for JFK during the President's trip to Miami only days before Dallas. But Drago's direct question remained unanswered.
After some more rambling from Hemming, Drago asked, "Let's jump ahead less than a week in time [after Miami] and talk about what most people here are interested in -- what happened in Dealey Plaza, and some directly related issues ... you've talked about the questions that HSCA didn't ask and should have asked ... so let me ask a couple right now, and follow up on them. Who was Lee Harvey Oswald?"
"He was a young Marine that in his career went through boot camp the same place as I did, sixteen months behind me", Hemming said. "Went to airman preparatory school [unintelligible] Jacksonville, sixteen months behind me. Instead of going to Olathe, Kansas for air control school, where I went, he went to Biloxi, Mississippi [unintelligible] to do GCI --- Ground Control Intercept radar."
"What's the significance of this air controller school, and what kind of privileges do air controllers have that might impact on Oswald's Intelligence connections?"
"First", Hemming replied, "[unintelligible] Atsugi, the highest security area on a Marine Corps Naval installation is the ground control intercept radar. Strange people wander around there in khakis with no insignia on them; they're called tech reps ... they're CIA people and they're nuclear weapons specialists. Because it's a high security area, that's where the nukes were stored in Atsugi and [unintelligible] ... that's where the U-2's flew out of. So all the U-2 people, they stayed in the GCI compound too. So you're sitting around -- they got problems getting chow passes; sometimes we'd have to forge chow passes so they could get a meal ..."
"Okay, let me jump in, and maybe rephrase the question", Drago cut in. "Thirty three years ago, who did Oswald think he was?"
"Why was he sent to the Soviet Union?" Hemming asked, in an apparent non-sequiter. "Did he ever discover that? No. He was sent there to be the fall guy when they dumped the U-2. So they'd get the financing for the satellites. And the U-2 was coming back with nothing. All those pictures were embarrassing. There was no honor gap. They had contacts --- their big time contact was an MGB General, and a couple of colonels, one of them in Minsk. But as somebody said, 'How the hell did they get the U-2 profile?' Well, let's see. There's this Marine Corps corporal, and we got this Captain in the Navy, and a couple of other suspected people that were hanging around with Japanese communists or something ... and that's where it ends! But he wouldn't have known that."
After several lengthy answers to questions that only peripherally dealt with the JFK assassination, John Newman said: "To keep on task here, we're not talking about 1963, we're talking about the summer of --"
"This is '62!" Hemming said.
"We're talking about the Lake Pontchartrain training area", Newman continued. "And there, in that locale, you saw Oswald in a hangar. At an airport. Correct?"
"Not to -- the little hairs on the back of my neck stood up", Hemming replied.
"And what happened when you saw him?" Newman asked. "Did you speak to him? What was he doing?"
"I warned [a comrade], he's got a problem with his pilot."
"What was the airfield?"
"It was the old N.A.S. New Orleans, turned into a civilian airport."
"This is what you said earlier", Charles Drago cut in. "You felt Oswald was dogging you, or following you around. Do you mean that as a series of coincidences, or do you mean to tell us that there was some kind of connective tissue between the two of you?"
"One encounter is impolite. Two is rude. Three encounters gets your ass blown away."
"What would you perceive to be the purpose, or function of Oswald being on your tail?"
"They pegged him as a Soviet agent. Who knows what's in these peoples' heads, what they had him doing?" Here, Hemming hammed it up in a voice suitable for Mad Magazine's Spy versus Spy: "I want you to penetrate these exile groups, kid, and I'll give you an extra Snickers bar!"
When the general laughter subsided, Drago observed, "I think the Warren Commission established that it was Three Musketeers ..."
Ten or fifteen minutes later, after more non-linear questions and answers, Drago asked: "Addressing the concerns of a lot of the people in this audience, about what happened in Dealey Plaza ... when -- what [sic] were you recruited to take part in a plot to kill the president, specifically, in Dallas? When, and where, and by whom?"
"Prior to, probably, March or April, '62, it had always been, Fidel. The money's available", Hemming began. "The first time the conversation shifted, was gonna 'do the guy that has to be done' --- a euphemism for Kennedy --- was at that point in time. But, the conversation was killed, very quick. The first big one, with someone that was persistent, was with Banister, at [unintelligible] house. Frank Bartes was there, Howard Davis was there. And I stepped off to one side. Banister wanted to yak on this JFK business --"
"When it switched from hitting Castro to hitting JFK, what precipitated the change? Was that timeframe coincident with any change of perceptions on anyone's part, or any event, political or otherwise?" Drago asked.
"Mr. Banister, like his boss, [William] Harvey, was a psychopath. So I took him to one side, over by the fireplace, and I was a little bit perturbed -- and I knocked off one of them Dresden porcelain dolls? Actually I was looking for a place to put his body, for coming up with the subject! I asked him, 'Are you goddamn crazy?' Because Bartes ... was connected with Bill Pawley. And I figured this guy is some kind of agent-provocateur. First, we don't like gringos around the Cubans --"
"Did you say Banister's boss was Harvey?"
"Yeah!" Hemming replied, matter-of-factly.
"The Harvey we know --"
"Yeah! They served together when, FBI had Western hemisphere, kept OSS out. They worked together. Former Bureau. One of the Bureau wanks that played both sides of the fence."
"How long did the relationship continue?" Drago asked. "Did it continue through '63? Between Harvey and Banister?"
"Started in World War Two."
"What kind of contact did Harvey have with Banister in the spring, summer and fall of '63?"
"I wasn't too bright back then", Hemming replied, "and I had Harvey ... pegged as a hood. [unintelligible] kept telling me he was FBI. [But I said] This guy is a thug! Watch your wallet! And I figure Banister, at the same time -- these are Mob guys that have come in with the Batista Cubans, and they've talked about doin' this, and there's money for this -- same thing with [Mob boss Sam] Giancana and the Fontainbleu! They're all picking up the contract to do Fidel, right? No! Wrong! They're setting up so they can burn the team, and gain credits down in Havana!"
"Gerry", Dr. Jerry Rose cut in, "did you ever work for Jim Garrison? And if you did, what did you do?"
"Four weeks. Then I got checks from Truth or Consequences, Incorporated [sic]. But he screwed me out of the twenty-six volumes, so I don't like him anymore." The exact meaning of this is not clear to me.
"Okay. What did you investigate?" Rose asked.
"Everything he wasn't!"
"Well, what wasn't he investigating?" Rose pressed on, adding, "We're going to get you on this one."
"He was hired by Marcello to prove that people associated -- can you imagine --- okay, here's Garrison. Okay? He's District Attorney. And here's this David Ferrie, who's been sitting right alongside Marcello in the courthouse, on a hard wooden bench getting slivers in his ass? And somebody's pointing his finger, to hook up Ferrie? Garrison's gonna hook up Ferrie with the assassination? And automatically hook up Marcello? No! Not at all. The whole deal was to clear Marcello."
"I think in the time we have left", Charles Drago said a short time later, "I want to address the issue of credibility. I think a lot of the people here have mixed emotions, mixed thoughts, about what you're talking about. And I want to get back to something you said at the very beginning of this thing -- that you've waited thirty years for this kind of inquiry to start. That allows me to draw the inference that you weren't pleased with what happened on November 22, 1963, and you've wanted someone to step forward and do something about it. Why did you wait for someone else? Why didn't you come forward as early as November 19, '63, to talk about what had almost happened in Miami, to try to put an end to this thing? And, post- 11-22-63, why did you keep your own counsel when you had this information?"
Without a moment of hesitation, Hemming replied, "Well, for about, oh, eight milliseconds I thought about, 'Where's the nearest cop? Maybe I should call J. Edgar Hoover, and tip him off that his boys may be involved in something.' But see, there was no traffic cop around. When the government people have been trying to recruit you to assassinate a president, you really don't go to them and turn yourself in, now, do you?"
"Had you considered, over the years, going to either the public via the press, or---"
"Which ones --- the damage control boys, like Posner?"
"All right -- you mention Posner -- you described him, accurately I think, as damage control boy. And you've also said that within the ostensible research community of Kennedy assassination scholars, that there are damage control boys for the Intelligence community --"
"I've rolled over more than one. They're no longer damage control."
"Want to give us some initials?"
"Well -- these people, uh ..." Hemming began. Then he appeared to address the audience in general, his tone shifting to one of ironic sarcasm. "Don't you people realize you're undermining confidence in your government? That we face terrorists today, that could shut this country down with less than two hundred ragheads? And a couple of Molotov cocktails? And that we've got to allow this business to continue?"
By this point, the Gerry Patrick Hemming panel had nearly concluded. A few more questions were asked, and answers -- indirect or otherwise was not plain to grasp -- were provided. The "Angelo" described in the Silvia Odio incident once saved Hemming's life, he said, and later played touch football on Hickory Hill with Bobby Kennedy's kids (!). Silvia Odio was a double agent, working for Castro trying to get her parents out of jail. Oswald was indeed outside of her place in Dallas -- so was Angelo -- but, "I'm not rude enough to ask these people why -- even today." He was not in the "Marita Lorenz Caravan." He has taken a human life on more than one occasion -- no details provided.
And on November 22, 1963, he was in Miami.
III
Sent to the CERJ list on November 10, 2002, under the topic header "Gerry Patrick Hemming Responds". -- John Wilmerding
"... by January of 1964 I and others had already decided that JFK was the victim of a conspiracy and that there was already underway a massive cover-up!"
<...>
[1967] "... I then asked if Bobby (Robert F. Kennedy) had commented on the Garrison matter, and he said that RFK, taking Senatorial and family advice, had indicated that he would be interested in a later summary and briefing on the matter within the month! I then advised Bartlett and Racoosin to tell Bobby that Garrison had files on the RFK New Orleans Castro assassination teams, and moreover, this information was in the Israeli, DC embassy files on Garrison, RFK, JFK, the Mob connections, and a short list of probable sponsors of the JFK hit!" _ _ _ _ _ _ _
I guess CERJer Gerry Patrick Hemming agrees that we "need to know" ... hopefully more information will be forthcoming. Speaking for myself, it sometimes seems hard to understand the proof of conspiracy in the JFK assassination with all the intricacies and people ostensibly involved, but Gerry is helpful here in that regard because for him it's a given. And he should know.
I found myself wondering overnight -- asking myself -- "would it really matter if we knew exactly who killed Kennedy and ordered him killed, if what we have today is the exact same thing as any number of possible conspiracy scenarios might have yielded in the subsequent chain of events?" I guess one of the reasons I want to know is that if the complex of interests around the Bushes were somehow responsible, we might be able to halt the rise of fascism in this country. Possibly impeach the latest shrubbery. Maybe that's unrealistic, but I guess I still want to know anyway, because I stayed home sick from the 10th grade on the day he was killed in Dallas, I was listening to the radio while showering when I heard the news. Everyone over the age of 5 in 1963 remembers what they were doing when he was shot. -- John Wilmerding
On Sunday, November 10, 2002, Gerry Patrick Hemming <GPHemming@aol.com> wrote:
John and Elizabeth:
This is a posting in reply to Joan Mellen who I have been working with on her book about the true events reference the Garrison investigation. One of the Brits that travels from London every two months to the Nat'l Archives queried her about "Who Sent Hemming To Check Out The Garrison Investigation During 1967?" This was my response. The information about Merida, Mexico and Oswald is quite lengthy and will come later.
Semper Fi / De Oppresso Liber,
Gerry Patrick Hemming
PRIVILEGED AND CONFIDENTIAL
EYES ONLY AND NOFORN
Joan:
I think that like the famous phrase in the movie [w/Paul Newman] "Cool Hand Luke" -- " ... What we have here is a failure to communicate!"
You guys are going to overload my Carpal something fierce -- I have covered this ground repeatedly, to wit: In response to Mr. FBI "Limey Penetrator" Tom Bethel; Weberman's discombobulated pages running in circles around the Garrison business; my personal visit with Harold Weizberg at his home near Frederick, MD; hundreds of hours with "Bud" Fensterwald, Jim Lesar, and their groupies; hundreds of hours with Noel Twyman and Gaeton Fonzi; hours with Dick Russell, Gus Russo, John Newman, and a couple dozen other writers, authors, and reporters!
So here we go again with material that is in NARA files at College Park, Maryland -- most of it declassified years ago.
Malcolm, yours [And many others] big question is: Who sent Gerry Patrick Hemming to New Orleans to check out Jim Garrison's investigation of the JFK matter?
As I stated at the "November in Dallas Convention" - - by January of 1964 I and others had already decided that JFK was the victim of a conspiracy and that there was already underway a massive cover-up! However, since no moves were being made against InterPen [especially the No Name Key Team], we were not about to start making waves about things that we were not expected to be aware of. We declined to join the new Artime camps in Nicaragua [Monkey Point] and Costa Rica [El Tortuguero -- now a national park]. We lost Felipe Vidal captured in February [Executed in Havana in May '64]; and Dickey Chapelle returned to D.C. and got General Lansdale to get her an assignment to Viet Nam. [She died when a Marine in her patrol stepped on a mine, took fragment in the throat and bled to death. Go to the photo exhibit at the Newseum and you will see a sad photo of her laying face down with blood draining from her neck -- and notice that she is wearing her ear rings with her utility [fatigue/BDU] uniform!
Did a couple of jobs for Chuck Ashman [Close friend of Jimmy Hoffa & our volunteer lawyer]; and then all of a sudden, Ashman's roommate, Special Agent-in-Charge [FBN/Fed. Bureau of Narcotics/Miami] Gene Marshall, was set up with two other cops on a phony drug charge. Shortly thereafter, Ashman was set up on phony check charges. [After that it was Larry King in '67, and many others in between]. I went back to construction work full time as an Ironworker. Just as I enlisted in the Green Berets during August of '64 -- "Dame" J. Edgar Hoover was trying to bullshit the Warren Commission on the incongruity of the Sylvia Odio matter. So Hoover immediately pointed the finger at the No Name Key Team! Hale Boggs and other members refused to buy it and argued for a dissenting opinion at the end of the official report.
Meanwhile, all of our military records, and those of U.S. Customs Service Intelligence, FBI "302s", ATTU [Now BATF], INS, Dept. of Agriculture, Pentagon, [USMC, USN, Cuban Task Force, SACSA, USAF, Coast Guard, NSA, et al. were pulled from St. Louis, Field Offices -- and classified "Top Secret"/Eyes Only"! December '64 -- jump school interrupted by 11 days in the Congo. No Ironwork in Miami during Winter [Can't annoy the tourists], so I "Boomed-Out" to a couple of other states and the Bahamas. '65 -- we were pulled out of the 3rd Army shooting matches, and sent to the Dominican Republic for a few days. [Seems that some of the rebels turned out to be old friends from the Cuban Rebel Army and were with the rebel forces in Santo Domingo.] Angleton, Racoosin [Mossad], Bartlett, et al. had convinced LBJ's buddy I. Irving Davidson to tell the O.A.S. and the DomRep Generals that -- A Miami Cuban Exile Brigade [3rd Force] would be quickly organized from the Bay of Pigs and ex-Rebel Army combat veterans and would be parachuted into various drop zones under the command of GPH and former Rebel Army Sierra Maestra Captain Aton Costanzo Palau. [The 82nd Airborne troopers named one of the DZs after Dickey Chapelle].
Mid-1965 brought offers to most of our Cubans to go to the Congo to save General/President Joseph Mobuto's [Later Mobutu Sesu Seko] big black ass from the new cannibal rebels called "The Simbas". Angleton had discovered [via the Israelis] that Comandante Ernesto "Che" Guevara de la Serna was with a Cuban team advising the "Ougabougas" -- until he gave up in frustration and returned to Prague. It had been decided that I was the only operator around who had spent sufficient time with Che in Cuba, and being a Master Sniper, it was obvious that I should be the one to take him out -- close in or at a 1000 meters out! I opted to track him in March 1966 under cover of a U.S. Naval Down-Range Missile Tracking construction job at the USAF Aux/Air Base on Ascension Island, off the coast off Angola. Regular re-supply runs carrying Navy SEALS being inserted were via C-130s from Patrick AFB [Cape Canaveral] to Ramey AFB, P.R., to Zanderidge International airport in Surinam -- on to Recife Internatinal in Brazil -- then direct to Ascension AAFB for refueling. R.O.N. [Remain Overnight] then on to Leopoldville [now Kinshasha], Mali, and terminate in Johannesburg, South Africa. Some diversions were made to Stanleyville [Now Kisangani], Elizabethville [now renamed Lumbumbashi], and some dirt strips where bearded and long haired "White-Devil" Navy SEALS would shock the USAF C-130 pilots/crew when they rushed out of the jungle to off-load supplies, extract wounded, and drop off reinforcements! One USAF C-130 landed at Ascension with arrows and spears sticking out of the fuselage!
Returned to Miami during July 1966 and plenty of ironwork. [There had been a massive construction union strike and no work in Miami while we were in Africa]. Late in '66 I went to work on a movie project for Ivan Tors Paramount in the Bahamas. Others [InterPen] went to work on the James Bond movie "Thunderball" which was being set up at the time. Others set operations to raid Haiti and capture the airbase at Cap' Haitien on the Northwest coast of Hispaniola. Discovered that CIA released a barge full of military equipment [From Bay of Pigs and Artime's 2nd Naval Guerrilla which had been docked in Panama and Nicaragua. We cut a deal with the spook contract types and earned brand new [hermetically sealed] personnel and cargo parachutes, along with other gear.
Lost one of our movie planes along with 5 people during January 1967, along with a lot of our parachutes, cameras, etc.! After two weeks we got a duplicate aircraft [YC-122] up from Aruba/Curacao and we resumed 2nd unit filming. During all of this time I had heard absolutely no conversations about JFK, nor saw anything in the press/TV. During March 1967, I was invited to apply for a Gov't job in Viet Nam with USAID/Public Safety. Upon finishing all of the language, Intel, G/W, physical exams in D.C., I was prevented from returning to Miami due to a recurrence of my Dengue Fever coupled with the Winter Flu, which laid me up for three weeks in D.C.!
During April '67 my wife Patti and I had the final dinner with a retired CIA Officer and his wife [From Sarasota].
The dinner was a device used to guarantee that my wife and family were completely in agreement with my assignment to the RVN. While in D.C., I ran into 1st/Lt Robert Kenneth "Bob" Brown, CIC/USAR -- who was also applying to USAID, but he wanted a "Province Coordinator/Green Beret"assignment. However, the long memoried CIA assholes were "Blackballing" him because of some of the anti-CIA stories and activities that he had perpetrated earlier in the '60s! To evade this I called Charlie Bartlett [who had originally introduced Jackie to JFK in '51 and a close Kennedy family friend with great influence now with LBJ.] and asked him if he might arrange a direct meeting with the USAID boss Byron Engle. The boss stated that I had already been accepted [irrespective of the ongoing Civil Service investigation] and he told Brown that after pulling his military CIC , etc., file -- he could leave with me under Public Safety cover within two months. Byron wasn't too happy to hear Brown continue to insist that he wanted the Prov/Coord. job, which the CIA said absolutely no to. Shortly thereafter, Brown was told that if he went active duty to RVN -- he not only wouldn't get a Green Beret slot, but would be assigned to the 25th Division guarding the Saigon waterworks.
During May '67, while getting all packed up for the drive to California -- to drop off the wife and two girls with my mother, I first got wind of the weird Garrison business. At that time I was right in the middle of buying a house with my GI Bill loan guarantees. [Two of the houses I didn't select, one for $12K and the other for $16K are currently appraised at $165K and $185K respectively.] But, nevertheless, my faithful, loyal and loving wife was once again prepared to sacrifice and go along with my career choices, even despite the great risks and long separations!
Throughout the 1960s I had never permitted a telephone in the home. I was tired of the tapping of my associates telephones, so I always used a random variety of pay phones. If somebody important wanted to set up a meet, they were instructed to always call Howard K. "Davy" Davis' in-laws home phone. However, since the new house was only three blocks from Justin Joseph "Steve" Wilson's home, I advised Davy that instead of driving up from South Miami, to instead leave a message with Steve or his wife Rita -- who I visited with almost every day. One day during May I got a whole bunch of messages from Steve, and they included numbers in D.C., NYC, and Miami.
Angleton and Bartlett in D.C. were warning me that Hoover had fingered the No Name Key Team to the Warren Commissioners during September '64, and now Garrison was being led down the same garden path and was planning to extradite certain of the No Name Key "Boys" for interrogation RE: their having plotted with Oswald in New Orleans and Texas -- plus having visited Sylvia Odio with Oswald just before the assassination!
Theodore Racoosin in New York City stated that the Mossad had given him a very large file on the whole Garrison investigation, the classified Hoover and Warren Commission files, and the CIA/FBI et al. plan to penetrate and destroy Garrison's whole operation. Moreover, Racoosin further stated that I could come to NYC and see the partial file; or go to the Israeli Embassy in DC and see the complete file! He then suggested that I call Bartlett and inquire as to if he would seek out Bobby Kennedy's position on any sort of investigation beyond the Warren Comm'n report! Bartlett advised to call back in a couple of days for an answer.
The next in line call to return was from Dick Billings in DC. Billings said that Time/Life would like that I openly represent them and go to New Orleans and join up with the Garrison investigation -- and that the job would pay quite well! I advised him that Garrison was fingering our No Name Key Team and planned to extradite Bill Seymour, Larry Howard, and Loran "Skip" Hall. He said that was precisely the reason that Clare Booth Luce wanted me to be on the scene! I told him that I had already signed up for USAID and was only days from leaving for Viet Nam.
Billings then asked if Davy or somebody else with writing and Cuban exile experience might be interested. I suggested Bob Brown [later founder and current publisher of Soldier of Fortune Magazine], but he had never heard of him. I gave him Brown's journalistic, military, and Cuban Exile operations Bio/Bonafides and told him to check with Mike Acoca [was then Life Mags. Miami Bureau Chief]; as Mike had been Brown's buddy for years. So Brown got the job. I filled in my wife on the Life proposal and that Brown would get the job; which didn't particularly thrill her because she has never liked Brown leeching off exile stories for free. I suspect her rancor centered more on the fact that when Brown came to Miami twice a year, it was bachelor party time for the whole crew. [The one time that "The Girls" partied with us was at Steve's house and they were thoroughly shocked at how raunchy we could get -- even while still sober!]
Worse still -- while I was out making calls back to Bartlett et al.; Brown came by the house and somewhat rudely "interrogated" Patti about my activities with the Cubans. She was infuriated that, not only was he ignorant of how he got the Life Mag. job, but was urging that my wife "Rat Me Out", especially at the very time that I was going to the 'Nam under Government career employment !! [If she perused the declassified Federal Civil Service investigation -- wherein Brown made some disparaging remarks about moi to the agent -- she would really throw a shit-fit].
At that time I was on the horn to Bartlett and Angleton's guy, and they both said that the Garrison business would not affect my State Department USAID job whatsoever. Bartlett set it up for me to speak personally with Byron to confirm the subject matter. Bartlett hinted that he would like to hear more about the Mossad file that Racoosin had mentioned to him the week before. I then asked if Bobby had commented on the Garrison matter, and he said that RFK, taking Senatorial and family advice, had indicated that he would be interested in a later summary and briefing on the matter within the month! I then advised Bartlett and Racoosin to tell Bobby that Garrison had files on the RFK New Orleans Castro assassination teams, and moreover, this information was in the Israeli, DC embassy files on Garrison, RFK, JFK, the Mob connections, and a short list of probable sponsors of the JFK hit!
While driving west I decided that we would stop in Baton Rouge and visit with Hargraves, Whatley, and Louis Van Hoeck, who were then running an ironworker construction subcontractor company. Upon arrival, and as expected, not one of them had heard shit about Garrison, nor his intent to extradite our guys to New Orleans and frame them. [Spending months in the Everglades and Keys discouraged one from being a newshound]. Despite Whatley and Van Hoeck's arguing against confronting Garrison, Hargraves was very enthusiastic about the plan. Our ironworker clothes were war surplus store fatigues and boots, as we could never see a reason for replacing $20 Levis and $30 boots every two weeks as the union boys did. First we had to spend two days rapping up a section of stormdrain, and then, without even a shower, we [Hargraves and I] headed straight for N.O. and the first meeting with "Big Jim"! Just as is found in the FBI "302s", Tom Bethel, the fed snitch, refers to our showing up unannounced wearing army fatigues and boots -- you know, like we were always playing "war" or "soldier" -- like silly little lads enthralled with the Cubans.
After about 20 minutes, we were ushered into the presence of Jim, Lou Ivon, Bethel, et al.; and the first thing that I said was that we were losing money on a Baton Rouge job every hour that we were here and that I would only engage in conversation with Jim and Lou in the room!! Garrison bounced up out of his throne-like swivel chair and made noises like we could soon be talking from behind bars. With Hargraves nodding in agreement and hinting that we never traveled unarmed -- I said "Adios Motherfucker!" and we walked out the door. My, how the toned changed: " ... How about we go to lunch at the Fontainebleau and have a more civil chat? OK! But first, what do you have that is in the public domain on me and the boys! Garrison pulled out a file and started rattling off serial numbers, addresses, DOBs, rap-sheets, Cuban groups, etc.! For about three minutes I was responding: Wrong!; Wrong!; Wrong!; ad nauseum; so Garrison stopped and said: " ... Lets go to lunch".
More later, as you can see - - nobody "SENT ME" to N.O. to spy on Garrison!
'Nuff said,
Semper Fi / De Oppresso Liber,
Gerry
IV
Jerry Brooks is still on the CERJ list. Please note the date: On Sunday, November 10, 2002, Jerry Brooks yebby61@webtv.net wrote:
I was 24 years old when JFK was murdered. I had spent some little bit of time in Dallas back then.
I hung out in a saloon back then named "The Buckin Shute" I believe. Its been 40 yrs.
The politics were hot back then -- JFK had forced LBJ out of running for president and made him settle for VP.
I heard a lot of talk back then that Lady Bird was furious -- both with JFK and LBJ for backing down. I heard many times from over-imbibed Texans that they would happily kill JFK for LBJ, and they always wanted me to see the deer hunting rifle with scope that they could do it with.
At the time of the killing I was construction-staking for ICBM silos in Missouri and knew some FBI and NSA troops. They as much as told me that JFK was 'knock down' because he wanted to pull out of NAM.
I believe the whole thing was set up by the CIA using Cubans pissed about the Bay of Pigs thing. And the money came from Lady Bird.
Anyway -- till the day I die -- I will always believe that both LBJ and Lady Bird had something to do with the killing.
And I'll never believe Oswald did the job alone.
V
This may be one of the best expositions of facts around the Kennedy assassination anywhere. Gerry Patrick Hemming provided this 1974 interview (from Argosy, a somewhat obscure men's magazine) to CERJ on January 23, 2003, and we published it back then under the topic header: "CERJer & Ex-CIA Man Gerry Hemming on JFK's Murder". It's long, but it's worth reading, in my humble estimation. -- John Wilmerding _ _ _
Gerry Patrick Hemming has been on the CERJ list for nearly a year. During that time, I have asked him to tell us what he can about the assassination of John F. Kennedy; to help us understand clearly that the assassination was a conspiracy and not just the act of one deranged individual (as the Warren Commission's report would have one believe). Gerry has finally gotten around to answering, by recycling one of his early round of answers to such questions. To his credit, he 'came clean' to Argosy Magazine (this interview) in 1974, and probably earlier. -- John Wilmerding
An EX-CIA Man's Stunning Revelations On "The Company," JFK's Murder, And The Plot To Kill Richard Nixon
Argosy Magazine Interview with Gerry Hemming
by Dick Russell
Gerry Patrick Hemming has come in from the cold. Last year, this former Mercenary and CIA contract agent (note a Miami private investigator) came to Senate investigators with perhaps the most remarkable revelations ever offered about the CIA's hits, plots and plans. Note, in an exclusive ARRGOSY interview, he has agreed to elaborate:
. The assassination of John. F. Kennedy was discussed and planned -- with cash on the line -- by a number of organized groups in 1963. As many as two dozen offers were made to Hemming's polite mercenary army of anti-Castro Cuban exiles, the International Penetration Force (Interpen);
. A group of anti-Castro Cubans in Florida, which worked in close harmony with the CIA, made plans in 1970 to fire a missile at Richard Nixon's Key Biscayne presidential compound and make it appear to he an attack made by Castro;
. There were plans conceived in high government' circles to foment terror of the 1972 Miami conventions by placing automatic weapons in the hands of extremist left-wing and right-tying groups. Frank Sturgis, of the White House Plumbers unit, apparently played a role in the attempt to obtain the weapons;
. A team of anti-Castro Cuban exile naval commandos, used in many CIA operations, fired upon and severely damaged a Spanish ship in 1964 when they mistook it for the Castro vessel that the CIA had assigned them to sink;
. During the 1960s, Howard Hughes' organization kept on financial retainer a Cuban exile organization which attempted to 'early out' the assassination of Fidel Castro. A Hughes-leased Bahamian island was also used as air anti-Castro base of operations;
Hemming, a six-foot-six ex-Marine and Green Beret who knew personally Lee Harvey Oswald, Fidel Castro, Frank Sturgis and Che Guevara, has also identified several of the "hit men" code-named in the Senate's report on CIA-attempted assassinations of foreign leaders; discussed the maverick operation of Florida CIA contract employees informing proprietary companies to launder money for Latin American, assassinations and analyzed the Mob's attempt to infiltrate the White House during the Kennedy years;
The odyssey of Gerry Hemming began in the mountains of Cuba where, like many other adventurers in the days before Castro turned to the Communists, he came to aid Fidel's revels in their efforts to overthrow the corrupt Fulgencio Batista. Eventually he was assigned by Castro to work as an officer-instuctor of a parachute regiment, and later as adjutant at a Cuban air base. By this time he was really working against Castro for American intelligence. In the fall of 1960, discovered by Fidel and facing possible execution, he escaped;
After contacting the CIA to tell them all he knew about Castor's operations, Hemming settled in Florida. There he started Interpen, a specialized group that trained embittered Cuban exiles in special Florida camps for long-range penetration and guerrilla warfare against Castro's regime. He maintained a cadre of twenty-five instructors. And he began a long friendly-adversary relationship with the CIA, the Mob, the Hughes interests, Congress, and many wealthy and influential Americans;
For the last ten rears, since Interpen disbanded in 1964, [this reference dates the article; otherwise undated -- JW] Hemming has worked for a NASA project in Africa; as a paid investigator on Jim Garrison's staff looking into the Kennedy assassination; and as part of a paramedic team that rescued survivors in the 1970 Peruvian earthquake. Gerry Hemming was around for the tumult and the shouting, the hits and the misses. He was an insider who knew most of the secrets and the locations of the skeletons in the closet. Concerned that America may be drifting perilously close to a Gestapo-type state of mind, he has decided to talk.
ARGOSY: You've told Senate investigators that 1963 marked a startling change in your liaisons with certain groups and certain wealthy American citizens. And this change finally led to the dissolution of your group, the International Penetration Force. Could you elaborate on what happened then?
HEMMING: There were a helluva lot of weird things going on. We'd begun to encounter more and more organizations of people in different cities with one thing on their mind-initially, taking care of Castro and then doing something about the other "problem", that "guy" in the White House. You couldn't walk down the street without running into some kind of conspiracy. I don't doubt that there are a dozen people out there that are sure they are the ones who financed the Dallas job on Kennedy.
ARGOSY: Were offers to assassinate Kennedy actually made to you and your group?
HEMMING: Rather frequently.
ARGOSY: How many?
HEMMING: More than two dozen, by organized elements that had financial backing within the United States.
ARGOSY: What kind of elements? The right wing? Minutemen types?
HEMMING: There might be a retired armed forces type, a guy from the Klan. These would only be casual conversations. When it came time to open up the attache case with the money in it, it was usually a mixed group.
ARGOSY: You actually saw money on the line?
HEMMING: Oh yeah, more than once. Some of the cheapos talked about $100,000; one said they'd pay a million.
ARGOSY: So what did you do?
HEMMING: About that point, we would gracefully back out of it. Then we would later find out that they were trying to recruit our Cuban contacts for the same purpose.
ARGOSY: Do you think it's possible that the Kennedy killing involved some of the Cuban exile community?
HEMMING: Yes, very possible, It wasn't that hard a job. I've seen and been on the scene for harder jobs than what happened in Dealey Plaza. You had a hard core of characters in the Dallas Police and County Sheriff's Department that would blow somebody's head off at a whisper. When you've got people running around who have friendships with organized crime, Federal agencies, and have been in bed with so many people-well, when the assassination goes down, everybody's covering their tracks.
ARGOSY: Can you be specific about the offers you received to kill Kennedy?
HEMMING: Look, there are people who didn't have a goddamn thing to do with it, but they think they did because they were conned by other people. If they think somebody's gonna point the finger at them, they're gonna get 'em. And I'd like to stay alive.
ARGOSY: You told the Senate investigators that you believed in 1963 that Loran [Lorenzo] Hall was somehow involved. [Hall, an ex-CIA contract employee, right-wing politico and trainer of Cuban exiles for a Cuban invasion, was named by the Warren Commission as one of three men who may have been in Dallas with Lee Harvey Oswald in September 1963.]
HEMMING: Yes, the day of the assassination, I made a call to Texas from Miami. And I pointedly asked, is Lorenzo Hall in Dallas? I made the call about 1:30 or 2:00 in the afternoon. He was there. My contact had seen him in Dallas the day before.
ARGOSY: Why were you suspicious of Lorenzo Hall?
HEMMING: Because he left Miami with the stated intent to get Kennedy. And he had my weapon, a Johnson 30.06 breakdown rifle with a scope on it that had been prepared for the Bay of Pigs. I'd left it with a private investigator who had previously worked under Agency [CIA] auspices on the West Coast. Hall got the weapon when we ran short of funds on a return trip from L.A. to Florida, and we ended up using Hall's car.
ARGOSY: You were working closely with Hall?
HEMMING: He came out to work with our group in 1963. Then he ran afoul with some people, and immediately went to work with a group that I thought was infiltrated by Castro's agents. Hall ignored this. He siphoned off a couple of people who had worked with me in the past, and started organizing his own operation with [Frank] Sturgis and some other guys.
ARGOSY: Hall left Miami again shortly before the assassination? Could you be more specific about his plans?
HEMMING: He was gonna stop and look up a number of people. Some he'd met through me, others when he was in Cuba in 1959. One was Santos Traficante's brother in St. Pete, and some others who operated under Meyer Lansky's auspices. [Lansky is the boss of the National Crime Syndicate.] And there were still other connections in Louisiana and Texas that had expressed an interest.
ARGOSY: In eliminating Kennedy?
HEMMING: Yes.
ARGOSY: And you believe Hall was directly involved ... ?
HEMMING: He knew how to do the job. We'd discussed various techniques as part of our schooling-techniques required for Havana, Port-au-Prince and other Latin American jobs. But I think somebody was trying to put him there [Dallas] so he'd be one of the patsies.
ARGOSY: You've said you believe Oswald was a patsy. Did you ever have contact with Oswald?
HEMMING: I ran into Oswald in Los Angeles in 1959, when he showed up at the Cuban Consulate. The coordinator of the 26th of July Movement [a Cuban organization] called me aside and said a Marine officer had showed up, intimating that he was prepared to desert and go to Cuba to become a revolutionary. I met with the Marine and he told me he was a non-commissioned officer. He talked about being a radar operator and helping the Cubans out with everything he knew. He turned out to be Oswald.
ARGOSY: What was your impression of him? Was he sincere?
HEMMING: I thought he was a penetrator [of pro-Castro forces]. I told the 26th of July leadership to get rid of him. I thought he was on the Naval Intelligence payroll at the time.
ARGOSY: What about Jack Ruby? Did you know of him? Supposedly he'd been involved in Cuban gunrunning and smuggling operations ...
HEMMING: From what I understand, Ruby was around way back in 1947 when Claude Adderley -- the Hiroshima pilot -- got involved in a plan to bomb Havana. He also had a connection to an intelligence-Mob type in Mexico who was running the operation. They all got hauled into Federal court, arms and equipment were confiscated, and someone told me that Ruby had some kind of involvement.
And you can figure Ruby was acquainted with some of the people involved in the Kennedy operation in Shreveport, New Orleans, and Texas. He worked with the Chicago mob and some Pittsburgh boys, and was in good with the Lansky people down in Havana.
ARGOSY: So you see a definite role for organized crime in the picture?
HEMMING: Look, going back to things concerning the overthrow of Batista in 1958, the Mob was trying to get their boys into Cuba -- Sturgis, Johnny Devereux, Jack Cannon, Herman Marx. They wanted people on both sides [with Batista and with Castro]. Later they operated the same way, trying to do the hits against Fidel through 1959 and 1960.
ARGOSY: The Mob was actually pulling those kinds of things in Cuba before the CIA's attempts on Castro's life?
HEMMING: Well, let's say they all know one another. They get along. Quite a few of the people who had worked for the Agency and had gotten into a little trouble, went to work for people that knew Mob people or [Howard] Hughes' people. Everybody gets to know everybody else. And Castro was getting tired of the attempts on his life. And finally I think some of Fidel's boys had people in Mexico monitoring the JFK thing in 1963. Their presence was indicated.
ARGOSY: You mean that Castro might also have been involved in the Kennedy assassination?
HEMMING: Consider that Castro was faced with all these CIA-Mob hits; a lot of people were coming down on him. At a lower echelon, people in his own circle, wanting to do the "big guy" a favor, might've taken things into their own hands. I don't see Castro himself directing the thing. It could've been like Jeb Magruder and Gordon Liddy in Watergate -- you know, "we've got to get rid of this Jack Anderson", so away Liddy goes with a grenade in his hand. The thing is, you had so many people planning the Kennedy thing, it was bound to come.
ARGOSY- Could one motivation have been to try to pin the blame on Castro in order to justify an immediate invasion of Cuba?
HEMMING: There are people crazy enough to think that that would be the outcome. If there had been enough fingers pointed in Castro's direction, Lyndon Johnson might've struck out at Havana in the belief that it was a KGB-Castro operation.
ARGOSY: Last year, you told Senate investigators about a similar situation in 1970 when you discussed a plot by some anti-Castro Cuban exiles in Miami -- who worked closely with the CIA -- to fire a missile at Richard Nixon's Florida presidential compound and make it look like a Castro-planned operation. Could you tell us what that was all about?
HEMMING: That was in the fall of 1970. Let me give you a little background. This particular group of exiles was working on a commodities exchange operation out of Florida. There's a tremendous shortage of commodities inside Cuba -- coffee, flour, you name it. So the original intent was to compromise some of Castro's Cuban army types by getting them a few goodies now and then. There were a number of fishing boats moving out from Florida and taking commodities down there - primarily ice, lard, used clothing, used shoes, and things like that.
One thing led to another, and one of the exile groups got absorbed by the CIA. The CIA started using this operation for getting agents in and out of Cuba. In many cases they were even going inside small Cuban ports, escorted by Castro's PT boats. They'd make their trades. and pick up lobster. They could insert agents into Cuba that way as long as they didn't harm that particular territory. They got a tremendous amount of cooperation in the ports, so long as they weren't going in for a commando operation, because everybody was making a lot of money on this commodities racket.
About this time, one of my contacts got into the thing. And before long, this group starts talking in Miami about having the full cooperation of some Castro military types who were about to be issued a Russian Ossa patrol vessel, the kind that carries the Styx missiles. They said they also had contacts with some SAM [Surface-to-Air Missile] site people inside Cuba with Castro's Air Force artillery. And the exiles were going to use those people by putting together a simultaneous plan. First, one of the SAMs would "accidentally" hit one of the aircraft heading into the U.S. base at Guantanamo and at the same time, the presidential compound on Bay Line in Key Biscayne would get hit with a couple of Styx missiles.
Their patrol boat would innocently be three or four miles out to sea-very easily identifiable with Cuban markings. They were gonna make sure to hit the compound when Nixon was in town. Maybe they'd wait until he stepped out in his helicopter. I don't know what the coordination was. I didn't get that close to it. But my impression was that there wouldn't be any survivors in the presidential compound.
ARGOSY: And these exiles were working for the CIA?
HEMMING: Yes, they were monitored by the CIA.
ARGOSY: Was it specifically an assassination plot against Nixon?
HEMMING: It could have turned into one. The people involved knew they were risking that among the fatalities could be Richard M. Nixon. There wasn't any personal animosity against Nixon. But it didn't bother them in the least if it had to go that way. It was designed as a provocation. And what do you think Spiro Agnew would have done about six hours later, thinking it was a Castro operation?
ARGOSY. So the plan was immediate retaliation against Cuba by the U.S. government ...
HEMMING: This was the group's thinking. They planned to have some "loyal" Castro types on board in the patrol boat, the ones they'd contacted through the commodities operation, and then the planners behind the real operation would leave the boat. I imagine they were gonna do something to the boat, or allow something to be done. Then they were gonna get all their people out of Florida. They'd already acquired two aircraft for that purpose. And they were spending money. I hesitate to say who knew about it or approved it. But the thing was ongoing, and being monitored by the CIA.
ARGOSY: What happened to stop it?
HEMMING: Through my contact in the group, they approached me to get them a pilot and backup aircraft to get them the hell out of Florida when the operation went down. So I took a little trip with my contact to see the local Secret Service and we told 'em the story. There was a big flap about it, involving the Army and Navy and everybody. But the CIA or Customs -- or maybe both -- put together a "personality memo" knocking me, and gave it to the Secret Service. Then a call comes from the Washington Secret Service, telling Joseph Gasquez of their Miami bureau that the Army and Navy are on their ass. The guy wanted Gasquez to quit meddling around. Gasquez says, "These people are plotting to kill the President of the United States! They've got the weapons and the capability!" And Washington says, "Drop it". Gasquez had brought in some people to set up an illegal buy of automatic weapons and explosives by the conspirators, so there'd be an excuse to arrest them.
About ten days went by. Then Gasquez gets a hold of me and says, "Don't worry, the CIA says they have it wired in". Well, of course they had it wired in -- the guy leading the exile group had been in touch with the CIA continuously. But now the CIA wanted my contact out of the picture. I didn't go along with it. A few days later, a Customs and an FBI agent approached the group where they had anchored a fishing boat off the Flagler Street Bridge in Miami. The FBI said pointedly, "We have information that you're smuggling automatic weapons", and glanced over at my man standing a few feet away. They were trying to burn him, get him killed as an informer.
Anyway, the missile operation was blown. Whatever they were planning, they couldn't do it after all this. I doubt if they actually could've gotten an Ossa boat or Styx missiles. If anything, they'd probably have been able to bring in a P-4 boat with a 3720-mm cannon on it. But this wasn't the end of it. About three days after the FBI tried to burn my contact, he told me what happened when. Bebe Rebozo's houseboat started coming up the Miami River with the president on board.
ARGOSY: What was that?
HEMMING: First of all, the Secret Service had been told by the CIA to stop any surveillance on the exiles' fishing boat. The Agency said they had everything under control, and that what I'd said [about the "accidental" missile attack] was all bullshit. So the Secret Service, instead of standing on that goddamn exile boat whenever Nixon decided to take cruise, pulled back. Nobody had taken any precautions.
So here comes the president up the river [on Rebozo's boat], passing right by this boat full of exiles. There was an exchange of greetings in Spanish, and the Coco Lobo [Rebozo's boat] pulled over so they could all shake hands! Those Cubans were drunk, and there were automatic carbines lying on the bunks within six feet of the president. All you needed was one guy who wasn't in on the whole plan to say, "Okay, here I go", [take gun in hand] and spray the houseboat. There were Secret Servicemen on board the houseboat, of course, but no deeper surveillance.
ARGOSY: But no incident occurred?
HEMMING: No. They exchanged greetings and the boats continued on up the river. It was ironic that they'd come together at this point. I don't know that Nixon was in any real danger, but the potential was there. When I told Gasquez of the Secret Service about this, he nearly hemorrhaged.
ARGOSY: What happened to the exile group?
HEMMING: They're still in business. They shifted over to Chilean operations. This same group set up hits in 1971 against Fidel in Antafagasta and Santiago, Chile, also in Lima, Peru. The attempt was heavily financed and might have involved Howard Hunt and some other people. In Chile, I know a guy who carried a camera with a built-in gun, but he chickened out about six feet away from Fidel at the last minute. In Lima, they had an aircraft waiting with a large 20-mm cannon in the door, waiting for Fidel to fly in. But Castro's plane pulled in with the door on the wrong side, and the American piloting the "hit" plane wouldn't move it down to a spot from which they could take a shot. They were going to try something in Bogota after that, with a pilot trying to knock down Castro's plane, but something else went wrong.
ARGOSY: Was the incident in Key Biscayne unusual? Surely it wasn't the kind of thing that happened regularly?
HEMMING: It was just one page in a big book. I think there was quite a package prepared.
ARGOSY: But by whom?
HEMMING: Who the hell could it be? You've got enough factions, it could be anybody. Everybody's had their little private CIAs for years -- organized crime people, Hughes people, not to mention Nixon's own little government-within-a government.
ARGOSY: You told the Senate another bizarre story about Frank Sturgis trying to work out some kind of deal to obtain automatic weapons to disrupt the 1972 Republican and Democratic Presidential conventions.
HEMMING: This started when a former of mine and I got together with some other people in the firearms business -- people who were legally manufacturing automatic weapons with silencers, under government license in Georgia. We set up a Miami corporation called Parabellum, licensed for demonstrations and sales to the Latin American market. By early 1972, we were also talking with law-enforcement agencies about their acquiring some SWAT-type weapons -- counter-terrorism equipment -- through our firm. A little bit prior to this, I'd been called by a local FBI agent who had asked me to do a favor for a friend of Sturgis. This aroused my curiosity somewhat. The next thing I hear is that Sturgis is running around to law-enforcement people giving them the same exact [sales] spiel I was! I figured, at first, that he was trying to cut into our market or something. He was fumbling around with chiefs of police in little Florida towns, making promises to get them automatic weapons in re turn for getting a bunch of his people ID'ed as law enforcement people -- reserve officers, deputies -- so they could carry the same weapons. Then I picked up on a couple of right-wing types talking about how they had a lot of automatic weapons, and when the political conventions came down to Miami well, this started smelling a little bit funny.
I had no idea at this time that Sturgis was working the Watergate Plumber thing. I did some checking with Alcohol, Tobacco and Firearms, and told them Sturgis wasn't working for us, and wasn't licensed to sell firearms or mention our particular brand name. Then I got the word that I'd spoiled something, stepped on somebody's toes. What I'd done got back to the Plumbers, apparently, and some people started using influence from Nixon's White House and the State Department to cancel our export licenses. They put us out of business.
ARGOSY: But what was Sturgis going to do with this scheme? Were there actually plans in the works to disrupt the Miami conventions in 1972?
HEMMING: It's hard to pinpoint Sturgis. Who knows whether he knew what was going on? But, yeah, there were plans for the convention. I talked to some of the people participating in it, who later participated in the Watergate thing.
ARGOSY: What were they planning?
HEMMING: Create a shoot-out, using the Yippies and Zippies and the other "hard-core Commies" they were so worried about. The people I spoke to were gonna put some of this equipment in their hands, and some in law-enforcement hands, and use some of the local vigilantes to start the shoot-out. This would finally straighten out Washington as to where the priorities were on overcoming the "domestic Communist menace".
ARGOSY: What stopped it from happening?
HEMMING: I think some other people created enough heat to prevent the equipment from falling into those hands. I think [James] McCord was one who did something about it. I've been told [J. Edgar] Hoover and certain Agency people were upset that certain other people were trying to create a private Gestapo in the U.S. So they penetrated it, and took measures to stop it. My blessings are with them.
ARGOSY: What seems so incredible is that so many groups with connections to the highest levels of government are able to go off on tangents and plan terrible deeds -- right under the noses of the White House, the CIA, the FBI, and often seemingly with their blessing. Or at least with the blessing of a faction inside those government agencies. Can you cite any other examples of this kind of activity?
HEMMING: Well, you've got the real estate fraud involving Bell Mortgage. I've been working as an investigator for the attorney who filed Bell's suit against the CIA. It's a very complicated, very involved situation. It starts with Watergate, when you had a lot of CIA Cuban and American contract operatives coming under some pressure from [James] Schlesinger, who had taken over in the Agency. He'd started cleaning house -- people were being fired left and right on short notice, and operations were being shut down. Then [William] Colby took over. He wanted summaries of everything that was happening.
Now a helluva lot of [CIA] contract employees working Latin America were also working for other Federal agencies, such as Internal Revenue and Drug Enforcement IDEA]. People like this start under CIA retainer, but the CIA budget can't afford them full-time, so they get traded around. Then, when Watergate started crumbling and everybody was pulling in their horns, these contract guys panicked and started setting up some new proprietary companies to fund Latin American operations. They might've looked for financial support through narcotics, too. But primarily, the proprietaries could supply enough funding to keep things going and buried from the scrutiny on Schlesinger and Colby until things quieted down. One of these was Bell Mortgage.
Andres Castro developed Bell Mortgage in 1969; He was very successful. Then he was asked if he'd be interested in talking to a couple of these local contract people because, they said, the CIA was looking for patriotic citizens to help as fronts for laundering money and financing operations. They told him a lot of banks were running scared because of Watergate, so [CIA] funds were frozen in certain banks in Florida and other places. See, at the same time here in Miami, there were other big businessmen who'd gotten big through "dirty" money and who were under scrutiny by the IRS. They were being approached by these same Agency employees, who said they had friends in IRS and could get the heat off in exchange for a small donation to the Watergate Defense Fund. A lot of businessmen started playing ball.
Then, Andres Castro [of Bell Mortgage] meets with these CIA people. They explain how he can double up on mortgages and inflate the values on properties while at the same time passing some cash along to the CIA.
As time goes on, Andres is given some training in crypto-communications. They put a hot-line in his office, a phone in his car. They ask him to buy a more expensive, faster aircraft -- to fly wounded personnel out of Central America to Bethesda Naval Hospital. Then they fly him down to Nicaragua, where he meets with President Somoza, the CIA chief of station, and Somoza's CIA-supplied bodyguard. Somoza confirms that the mortgage money is to be used to finance a "Company" [CIA] operation involving Chile, Panama and Costa Rica -- specifically, it was for getting rid of [Salvador] Allende in Chile and Torrijos in Panama. [Allende was killed in the Chilean coup of September 1973.] Andres is told to start replacing his employees at Bell Mortgage, one by one, with CIA employees. He winds up having to deliver $400,000 -- and then $900,000 -- to two CIA contacts in Florida, through a guy named Guillermo Yxlesias. Andres finally went to the CIA in Langley and told them what was going on. But the CIA had already been officially informed -- and did absolutely nothing about it. Somebody with a law background would call that "misprision of a felony". But the CIA couldn't touch Guillermo Yglesias, because he had something on them. He had been in on an operation in 1964 -- when some Spanish seamen were murdered.
ARGOSY: What operation was that?
HEMMING: The CIA was using a group of Cuban exile naval commandos, affiliated with [Manuel] Artime and based primarily out of the Dominican Republic. Many of the participants were listed as Dominican Navy or Air Force officers, so if somebody ever nailed them in a big congressional investigation, they had their cover established. In 1964, one of the operations was to intercept and sink a Castro cargo vessel called the Sierra Maestra. They'd had surveillance on it when it left either a Finnish or Russian port, and they had an ambush set up to get it as it approached the Bahamas. But the boats that were set up for the intercept were being hampered by bad visibility. They saw this ship coming out of the fog, and the commander could make out the word Sierra, so they fired. They killed the captain and half the crew, and burned the hell out of the ship. And it was a Spanish ship -- the Sierra Aranzazazu. All commando operations were cancelled the next day. It was all published in the press -- except for who did the job. Our government denied knowing a goddamn thing about it. Well, there are murder warrants waiting in Spain for the CIA right now.
Any of these people -- Captain Mateo, Second Officer Remigio Arce, Engineering Officer Guillermo Yglesias -- could all be hauled to Spain tomorrow and garroted for murder on the high seas. Some Americans would get hung, too.
ARGOSY: Were you ever personally involved in anything like this?
HEMMING: Oh, in 1961, some Mob people wanted my group to do a couple of jobs up in Canada. There was a ship that was supposed to go out through the St. Lawrence Seaway, carrying spare parts and aviation machinery to Cuba. They wanted us to hit it. Later, instead of doing that, they wanted us to beach it somewhere in South Carolina. We kind of frowned on that, because people call it piracy. It would not have been in our best interest to do some of the things they were promoting.
And I was aware of a couple of the attempts on Fidel. We [Interpen] felt Castro was so clumsy that leaving him in power suited our purpose more than allowing Raul [Castro] or Che [Guevara] or some of the more hard-core Communists to take control. Even the KGB [Russian intelligence] attempted a coup against Fidel in '63 because they wanted the Party and not some wild-eyed guerrilla operation in control.
ARGOSY: Who was paying your way back then?
HEMMING: There were dribs and drabs from people connected with organized crime, some from the right wing, and even some from quite liberal sources. An ex-dictator from Colombia sent us a monthly stipend because he envisioned someday using our [Interpen's] talents for his benefit. The same thing happened with an ex-dictator from Venezuela. Our job was mostly to introduce some Cuban exiles to people who had money, and also to show these exiles how to stay away from the suicide operations that other groups wanted them to do.
ARGOSY: You mentioned earlier that Howard Hughes' organization had its own operation in Florida that concentrated on Cuba. Can you go into more detail on that operation'?
HEMMING: Getting research on the Hughes operation is well nigh impossible, but it was a sizeable organization. One Cuban exile organization was on a Hughes retainer handled by C. Osmant Moody, who's now, I think, southeastern director for one of Hughes' larger insurance outfits located in Miami. The guy's a millionaire himself.
ARGOSY: Do you know of any attempts to assassinate Castro that emanated from this Hughes network?
HEMMING: More than one. The group Moody had on retainer inserted numerous teams into Cuba, trying to do hits, and a helluva lot of people got killed. In 1961, eighty-eight of their people were executed by Fidel. Then I know of a job they were gonna do on Fidel in Miramar, Cuba, in 1964. There was a bad scene in Key West when one of the boats blew up and a guy got killed.
For another hit, Sturgis' buddy Diaz Lanz was brought in to do the job, and he left for Cuba from Cay Sal. Cay Sal is technically part of the Bahamas, but the Hughes Tool Company has a ninety-nine year lease on it. From Key West, Osmant Moody oversees it and a Bahamian named Robinson is stationed there. If strangers came on, he'd radio to Moody. You didn't go near Cay Sal unless it was cleared, either through Moody or the Agency. It was really a launching area place to run to when people have a rough time getting out. Of course, others who wanted to get out just went to an intelligence ship -- a Pueblo-type vessel called U.S.S. Oxford that moved up and down the coast.
ARGOSY: Did you know Robert Maheu, the Hughes man who served as the liaison between the CIA and the Mob on some of the other attempts on Castro? Or John Roselli, the Mob guy who was one of Maheu's contacts?
HEMMING: Names like Maheu didn't come up. John Roselli I knew -- but I didn't know who he was. He was using the name Phil. These are guys who don't use their last names.
ARGOSY: Was the Hughes-CIA-Mob link around Cuba a wedding or a rivalry?
HEMMING: Convenience. You're not talking about Hughes himself on a lot of these things. But the interest of some lower- or middle-echelon Hughes people was to provoke situations and lobby where they could. There were things they could all make a buck on. It's hard to say what kind of operations, though.
ARGOSY: Anything else you can tell us about anti-Castro operations back then?
HEMMING: Well, if you want to get into the Senate's foreign assassinations report, the "B-1" that they mention as a CIA contact to assassinate Fidel is Manuel Artime. [Artime, a close friend of Howard Hunt, was among the exile leaders in the planning of the Bay of Pigs invasion]. And "AM/LASH", the guy the CIA gave the poisons to for administering to Fidel, is Rolando Cubela. He's under house arrest in Cuba now. Hunt was in on that, too. Desmond Fitzgerald [CIA Western Hemisphere chief] and some of his boys were running the "Z-R Rifle" Castro assassination operation the Senate talks about in its report.
ARGOSY: What about the tracking down of Che Guevara in Bolivia in 1967? Was that a CIA operation?
HEMMING: The team was under Major Shelton, a Special Forces commander in Panama. They got the okay from the Joint Chiefs to do the operation on Che. Once they'd determined that Che was giving Cuban-type guerrilla training in Bolivia, they took two teams down to Santa Cruz del Sur to train anti-Che Bolivian rangers.
This took about four months. Then they went on the hunt, using special C-130 aircraft-including U-2 overflights and infrared photography-to locate Che people. They finally nailed him. [Alonzo] Gonzalez and a guy called Ramirez did the job on Che. [Gonzalez, a Cuban, was educated in the U.S., and worked for the Office of Naval Intelligence in Guantanamo.]
All this was a kind of Operation Phoenix [the CIA's Vietnam terror and assassination campaign] for Latin America. There's a guy in Miami who worked on this more than once. Evidently he's now had a falling out with some Cubans involved in narcotics. He's a close friend of Bebe Rebozo, and Rebozo's interested in protecting him.
ARGOSY: What kind of role does Nixon's friend Rebozo play in all this?
HEMMING: He's no more than a bagman. He was the guy who had prime responsibility for sifting through all the plots, schemes and connections -- to find the ones that would best benefit "tricky Dick". Some of the local Cuban exiles penetrated the Nixon circle and were guests at the presidential compound. The Secret Service logs would show that-if you could find them.
ARGOSY: This connection between people in government and Cuban exiles or other Latin American operatives is amazing. Can you think of anything else along those lines?
HEMMING: The Trujillo thing in the Dominican Republic, back in '61 and before that. There was an American, an ex-Marine, who worked for Arturo Espaillat, Trujillo's chief of intelligence. He got involved in some of the Trujillo operations -- the Galindez kidnapping, an attempted assassination of [Romulo] Betancourt of Venezuela, and some anti-Castro and anti-Haiti things. All through this, Trujillo was kicking some money in the right direction -- to Congressman Cooley, Senator [George] Smathers, and some others. A whole gang of congressmen got real friendly with those people. And this American ex-Marine was the bagman; he could get entree to those people. He did all the English publications that Trujillo sent up to congressmen and wrote pro-Trujillo articles for the Indianapolis Star, which Trujillo also kicked money into. But he knew it was only a matter of time before Trujillo's end. [The CIA helped ensure Trujillo's assassination in 1961.] Espaillat knew the whole scheme, and suggested to his American aide that it looked like Washington was gonna "go all the way", so why not just watch what happened? Espaillat tried to take over after the hit went down. He died in an accident in Lisbon a few years ago. His American friend went to work for a private CIA operation in Baltimore called International Services of Information.
ARGOSY: When you talked to the Senate, you also mentioned a remarkable situation around a former Florida governor named Ferris Bryant.
HEMMING: Yes, he was governor before Claude Kirk. Well, by early 1962 we'd [Interpen] established a very good relationship with some very influential people in the United States. It had taken a lot of hard work, a helluva lot of talking and convincing. And some of this led us to Governor Bryant's staff. He, along with Senator (Kenneth] Keating and some others, were recipients of raw intelligence about Cuba, prior to the missile crisis. And he was concerned about the possibility of Florida suffering the first damage in any encounter. During the Southeastern Governor's Conference in September 1962, he'd planned to bring some of the governors into our exile training camps, go public and say he was organizing a state militia to train American and Cuban exile volunteers, in case of any threat from Cuba. This was based on an old law instituted when Florida came into the union, which said that the state could have foreign dealings and its own small state department to conduct preventive warfare against the indians. About this time, James Meredith unexpectedly walked into the University of Mississippi [creating a civil rights crisis] and this broke up the-governor's conference. The Kennedy people moved in fast to get a hold of Bryant and brief him [tell him to keep quiet] about the imminent missile crisis. Afterwards, the Kennedy people got him to Washington, D.C. as Director of the Office of Emergency Planning. This gave him a seat on the National Security Council, a place where you can brief somebody to death. They put him "on the team".
ARGOSY: Then there was considerable advance warning on the missile crisis?
HEMMING: My group had started getting information from Cuba indicating tighter security activity, more than just antiaircraft missile defense operations, and enlargement of Russian facilities. These later were identified to be the SAM sites and mobile medium-range ballistic missiles. But as far as we were concerned, the missiles were never delivered to the island. Preparations were made, but our information indicated there never was a missile in Cuba. Kennedy was scammed. He was so suspicious of the CIA's photo interpreters that he insisted that the Defense people take over. [CIA Director John] McCone was away on his honeymoon, and then his son-in-law got into a strange accident [keeping him away longer]. All kinds of things were going on while somebody was trying to provoke a confrontation between Cuba and the U.S. We were more than willing to go along with that -- the night Kennedy went on TV, we'd launched a boat on an operation from Marathon Key to Havana province -- but the crisis wasn't real. You look at who benefited from such things and you could see how they'd be engineered. I think Kennedy found out towards the end, and that's why things developed as they did.
ARGOSY: It seems we're getting back to the Kennedy assassination. One final thing that's surfaced in recent weeks -- the Exner woman who had relationships with both Kennedy and Mobsters Sam Giancana and John Roselli.
HEMMING: Yes, this was the Mob penetrating the White House. When you talk about the Mob, you're not talking about a homogeneous unit. The only homogeneous part is Lansky's, but the Mob is mostly feudal warlords in major cities. Quite a few have developed their own CIAs. This is right in line with their penetration of law-enforcement agencies, which gives them access to things like judges and FBI documents. They've learned how to wire-tap the FBI just like the FBI wire taps them. Their program has always been, naturally, to penetrate at the highest level. And they did. They did it very well. There were Cubans up in the White House, too-select Cubans kept on government retainers, who knew everything going on and at some point made Mob connections. Some stayed at Bobby Kennedy's house, and one dated Jackie's social secretary. They have since gravitated to good political positions in the U.S. and elsewhere. They became part of the political family up there. We [Interpen] monitored them, and used them like the Mob used them.
ARGOSY: Do you mind our asking how you came to possess all this information?
HEMMING: It's a very small world in this business. We're all the same people. You don't go outside a circle, you know? If you're involved in arms supply or whatever, it's always the same contacts. We had guys constantly working with us until they were picked up by the CIA. Then when the CIA dropped them, they'd come back to us. These Cubans' prime belief was that we were the good CIA guys. To stay in good with us, they'd even check with us prior to operations. So here I was, sitting in the street with people pouring in and out with all kinds of confidential information.
ARGOSY: Why have you decided to talk about it now?
HEMMING: These last ten years have been a tremendous education. South of the border you learn a lot of things you're not taught in school, and you can get past the propaganda if you know how to read it. I learned from one of my early contacts in intelligence -- a gentleman who later killed himself -- that if I wanted to stay alive, I had better never pass on anything that could be attributed to me. I should be an anonymous phone caller. If I didn't cover my tracks, he told me, I would soak up some lead. Since that time, I have basically just stuck my nose into things to find out if other people knew about them. I'd later find [using this method] that some who were supposed to know didn't, and others did, but did nothing about it. In my younger years, I felt they knew better than me, so I'd just keep my mouth shut. Now that the years have gone by, I find out why things happened in a certain way.
ARGOSY: Are there others like yourself who'd now be willing to go public?
HEMMING: There are some people who are a little perturbed. They saw how the Cuban situation was used for personal gain by Nixon people, CIA people and everybody else. For a long time, they believed this was one country that wasn't like Latin America, where everybody's on the take. The Watergate thing really burned 'em. They're feeling low about it. And they've got a pretty clear picture of things. They know they were used.
ARGOSY: Any final thoughts on the state of the union?
HEMMING: I can still see the need for covert operations. But I can't see FBI, CIA or other government employees breaking the law. That's right around the corner from Gestapo. If guys can go out and murder while they're carrying government IDs, what are they gonna do next week? You always need that "snoopin' and poopin' -- that's what the Agency was designed for. But keep covert operations separate. Go hire the goddamn mercenaries and let them do the dirty work. Then you're not involving the flag, and you don't have government men running dope and doing hits on the side for money.
Look, every time you turn around, the CIA is supporting one side or the other, or mucking around diplomatically, trying to screw things up. And all the foul-ups they had would never have occurred if they'd kept their fingers out. Allende didn't have a chance in Chile until they started fighting him. Just supporting the right-wing and giving them more than they had coming, gave more support to Allende. If they'd stayed out, nature would have taken its course. Some disgruntled Chilean would've blown his head off. Or he would have turned into a Tito or something. Now it comes back on us.
They're always so worried about some guy going Commie. To this day, Castro is not a Communist. He isn't about to take orders from somebody. He isn't stupid enough to follow anybody else's doctrine. He's gonna listen to some Muscovite jerk that's never been out in the [Cuban] bush? Bullshit!
Yeah, all these people that are so worried about conspiracies ... They're creating the conspiracies.
And this -- perhaps most interesting of all, partly because it was in direct response to our CERJ inquiries -- was published on the CERJ list May 1, 2003, under the topic header: "Gerry Patrick Hemming on JFK, etc." -- John Wilmerding _ _ _
On April 29, 2003, CERJ correspondent Gerry Patrick Hemming <GPHemming@aol.com> wrote:
A much-delayed missive from the desk of
Gerry Patrick Hemming
Mssr. John, et al:
[This missive is being "cc'd" to others who have been the victims of my heinous and inexcusable "failure to communicate"!]
I do apologize for the delay in responding to your e-mails, and I really appreciate that you have shown some understanding as to the reality of what my situation might be!!
First, allow me to respond to what the writer attending the "JFK 1996 November in Dallas Convention" (held during the 'anniversary week' of November 22) had to say about my panel presentation before an audience of some 100+ researchers, groupies, et al.!
The professional and routine "night before" conferencing with the panel failed to occur, and thus I hadn't a clue as to what the focus might be. The questions came out of thin air in the form of non sequiturs! Everybody seemed to have their own agenda that involved putting me on the "spot" with reference to matters that had already been beaten to death in declassified government files.
As I had anticipated -- when the subject of my InterPen Team having been called upon to provide security for JFK [at Miami Int'l Airport] on Monday, 18th November 1963, and just four days before the Dallas assassination; almost everybody went catatonic and challenged my veracity. [I later queried the moderator, an old friend, if this was "just theatre" -- and he answered yes!!]
This reminded me of the mid-1960s, where any discussion of the "JFK Matter" usually resulted in the person going fearfully catatonic and always accompanied by a "thousand yard stare" right over the top of my head.
My response that day in Dallas -- e.g., that JFK was to be murdered in Miami on that Monday -- and my men would be left dead and/or dying on the dirty tarmac near Air Force One, typically caused the researchers to immediately grasp the fact that the majority of those federal, state agents/cops, and civilians involved are still alive!! Thus, they perceive that ANY acceptance of the Miami plot might well involve physical dangers to them and to their families.
I got a little hot under the collar, whipped a few hundred dollar bills out of my wallet, and produced a list of the telephone numbers of those who had accompanied me to the airport security detail. [Which does not appear in the declassified Secret Service "Protective Research" report] Moreover, I suggested that the hotel management arrange for a speaker phone set-up so that the audience could here the un-coached response by my InterPen colleagues. This was catatonically ignored!! The panel stumbled onward with questions that had already been answered by me in more than twenty books, articles!
I had suffered a heart attack earlier that year, but the very expert physicians in Fort Lauderdale, while correctly diagnosing Congestive Heart Failure, they had missed both the chronic bronchitis and the diabetes. [both were discovered during 1999, here at the Fayetteville, NC Veterans Hospital two years later]
So, one night while gasping for breath, I decided that it was time to call 911, but first I figured that the decent thing to before ambulance arrival, was to clean up with a quick shower. Ah vertigo, what a surprise that it goes along with the other infirmities. I took a fall in the shower, banged my head and neck on the rim of the tub, and knocking a hole in the tile wall.
Later it was discovered that this had whiplashed the calcium deposits in my neck vertebrae [C-1 thru C-7]. The neck muscles seized up like steel knots, and when I got to the civilian hospital nearby, they quickly realized that even knock-out doses of Morphine were having zero affect on this very excruciating and screaming type of pain.
There was immediate suspicion was that I was most likely an opiate addict and had a correspondingly high tolerance to the affects of that analgesic. So they gave me absolutely nothing for more than a day ... that is, until my oldest daughter got on their case with great vigor and verbal abuse!!
I was then transferred to the VA Hospital, and there was told that I had been a diabetic for years. After about three weeks I got out, just in time for Thanksgiving. The next day the neck seized up and bursitis set into my right shoulder, and this was bad enough to distract me from the neck terrors. Got out of the VA in time for Christmas, that is, for about four days -- then all of a sudden, Angina, neck and bursitis, with a dose of gout in the right knee hit me while watching TV.
Once again, an ambulance ride back to the cold and empty/understaffed VA weekend E.R., where the "WOG" doctors played with their new computers rather than deal with me. So, it was time to go off like an air raid siren, and that got everybody [all four of them] running around and flapping their lil' shoulder blades. Eight months later, and now divorced, the family had moved into another purchased house -- while generously outfitting me with a fully furnished apartment over where all of the Fort Bragg paratroopers [male & female] live off-post.
Furnished?, I was really astounded - - microwave, dining set, even my silver coffee spoon. [I avoid the plastic handled types; which tend to accumulate nasty crud inside the edges, affecting the taste of the brew]
Got a wheelchair, neck brace, and 14 different medications.
My team and associates have remained close for about 40 years, and they have never discussed amongst themselves, or with me, any of the details of the operations we were involved in!! The very first time we got into speaking the facts, was when three of us were hired by Oliver Stone to both advise and act in the "JFK" movie for six months during 1990-91.
And let me tell you under separate cover exactly how fanatic Oliver Stone had been with his very exacting research on the "JFK Matter!"
The absolutely most stupid and incredibly naive question of the Century has been:
Why didn't you come forth and disclose your knowledge during the early years?
My usual measured and polite response always was; "... Are you f__king crazy or just out of your s__t-for-brains head?!! Report to WHO? The local, state and federal law enforcement officers who were privy to, or had been duped into, collaboration within this nationwide treasonous conspiracy to murder our Chief Executive?!!
I said nothing until mid-1967, when Jim Garrison repeated what "Dame" J. Edgar Hoover had said to the few doubting Warren Commission members and staff during September, 1964. When doubts were raised as to the failure of the FBI to resolve the Oswald, et al. visit to Sylvia Odio in Dallas during September, 1963 -- he pointed the finger directly at my so-called "No Name Key Bunch"!!
A few months later, a noted crime-fiction writer "spelled-out", in a paperback "novel", exactly how Howard Hughes, et al. had paid us to do the hit in Miami and/or Dallas. His title for this piece of s__t was 'The Sentinel'.
More simply put: we time and again briefed Oliver Stone to the effect that multiple and autonomous financial sponsors -- with separate (but unknown one to the other) teams of shooters and car bombers -- had been involved in Dallas!!
My politics? I have known to -- and worked around -- too many corrupt and even sometimes murderous politicians [both foreign and domestic] to keep count. Therefore I remain a revolutionary, and moreover I despise all so-called politics and religions -- which in reality, are just a large collection of cults, just as communism, fascism, etc. always were and always will be, in actuality, pseudo-cults ... one big bunch of 'Jonestown candidates'. All the while thumping their ancient and recent "hide-bound" and heaven-sent scribblings, and all the while not hesitating one whit to massacre their 'tribal' rivals [by the millions] for more then a dozen centuries!!
I don't trust Bush & cohorts any further than I can throw a cow turd!! For 'leaders', we have had 225+ years of bureaucrats who would rather lie and steal from the citizenry, even when telling the truth would garner greater favor and wealth.
I have possessed a long list of foreign despots, many of whom I have had within shooting range so very frequently, yet I was often deterred by circumstance from blowing their s__t-filled skulls apart. I have seen too much of this world -- really too much -- of exploiters, kidnappers, torturers, rapists, and murderers -- all wearing the garb of sovereign officialdom!
Unfortunately, they are so many of them that it would take me another 20 or 30 years to render them -- and their obvious proteges -- terminally INERT. Most right-wingers make me puke, just as wannabe liberal self-styled "liberators" give me "the runs"!!
I will now attach a missive that tells some of the sad state of my affairs over the years, which I wrote in response to one of the Marine members of MATCA (the Marine Air Traffic Controllers' Association), whom I had previously and slyly suckered into an email 'flaming bout' with my younger brother Bob last year. Not really a bad egg, and from what I hear, a very skilled high-school teacher!: _ _ _ _ _ _
Wade:
On 3/10/03 you queried "... Gerry: I admire the fact that you find so many quality articles to send to the group. My question: How do you find the time to peruse all the sites and pick out the good ones?? I envy having that amount of time, really!! <smile> ... Wade" Greetings Wade [El Profesor]:
I subscribe to a large number of "Lists", associations, and check out newspapers from around the world in 7 languages. [Even though I am multilingual -- I do have access to software that translates/transliterates some 21 languages.]
Your main question is one that other MATCA members have asked over years, e.g., " ... You must have a lot of time on your hands, Gerry ...?"
Since then, most of the membership [on-line] have become aware of the fact that I am wheelchair/home-bound, and it is rare that during a month that I venture more than the 17 feet from my door to the mailbox.
Nevertheless, after 66 years on-board this planet, I have few complaints ... it has been a 'pretty good ride', and as my kids and grandkids often tend to riposte: " ... Who the f__k would listen anyhooo ... ?"
I served 8 years in the Marines [active & reserve]; served in two foreign armies, one of which was Fidel Castro's Cuban Rebel Army ['58 to '60], from which I was later transferred to the Cuban Rebel Air Force ["Fuerza Aerea Rebelde", later renamed the "Revolutionary Air Force" (FAR)]
I flew as a fighter/patrol pilot in various WWII & Korean Era warbirds. [F-51, F-47, British Mk2 Hawker "Sea Fury", T33/TV2, TBM-4 "Avenger", B-26, C46, C47, DeHavilland L2A "Beaver" [Yukon & Alaska "Bush Plane"].
After the January 1959 victory over Cuban dictator Fulgencio Batista, Fidel chose Major Pedro Diaz Lanz [who was already on the CIA payroll] to be the 'new' Chief of the Rebel Air Force. Diaz Lanz then denied my transfer to the FAR, loading it up with his Miami buddies. At that time, my buddy Comandante [Major] Camilo Cienfuegos, who was then Chief of the Army, asked me to be patient and to just bide my time for a few months as we had "other fish to fry"!. Those 'fish' were the invasion expeditions to the Dominican Republic and Haiti.
Camilo then transferred me to the Parachute Regiment, then located at the San Antonio Air Base, some 30+ miles south of Havana.
When Diaz Lanz defected (with Frank Sturgis/Fiorini, later of 'Watergate' burglary fame), he promptly testified (during July 1959) before the 'boss man' of the southern 'Crackers' (Senator Eastland) and his U.S. Senate Committee on Internal Security.
I was then immediately thereafter transferred to the FAR. During my 'time off', I trained the new/old Rebel Army paratroopers [some of whom had actually been trained here in the U.S. at Fort Benning, GA. That was back when they were loyal to the dictator; loyal, that is, until they got busted and imprisoned as rebel sympathizers.
The Regiment was then stationed at B.A.M. San Antonio [Air Base], and quite often I treated myself to some 'free time' getting rechecked-out in (re-qualified to fly) most of the war birds. I mostly flew the 'T-Bird'! [T-33 Jet Fighter/Trainer.]
Strangely, I once had my picture taken at the air base (which I commanded) with Fidel and USSR Vice-Premier Anastas Mikoyan. I was the Adjutant at the San Julian Air Base, which is located in Western Pinar del Rio Province .. I was the *only* person from the USA with a military command on the island.
Fidel and Mikoyan came choppering in unannounced -- they 'popped into' my very remote domain) in a Soviet Mi-4 helicopter. I knew 'Che' Guevara quite well ... he visited my air base a few times and answered my request for reinforcements. He transferred the entire cadre of the Rural Police Academy to B.A.M. San Julian. I was also close to the majority of the top [and now famous] commanders.
However, after four arrests by Castro's secret police ["G-2"/"DIFAR"/"DIER"] while training Sandinista volunteers, and new volunteer candidates for the local "Militia", they correctly began to suspect that both I and US Rebel Army Major (Comandante) William Alexander Morgan of Toledo, OH were, in fact, smuggling weapons, and ammo., etc., to disaffected former members of the Rebel Army.
These so-called "counter-revolutionaries" had discovered that Fidel, Raul, et al., had "sold-out and betrayed" the original Revolution, initially to the PSP [Partido Socialista del Popular] which is the Communist Party of Cuba; and later to the Soviets, whereupon various groups began to form up anti-Fidel guerrilla forces in the four major mountain ranges on the island.
I was able to get out of Cuba during October 1960, and soon joined up as an instructor to some of the pre-Bay of Pigs ["Independent" of CIA control] organizations. After the debacle at the Bay of Pigs on April 17th, 1961, I conducted my first mission back inside Cuba during August of '61, and we continued these operations through 1964.
I enlisted in the "Green Berets" [C/20thSFGrp(Abn) FL-ARNG during August of 1964, in which I served as an non-commissioned officer until mid-1967. I then signed up with the US Department of State's USAID/Pub-Safety Div. (my CIA 'Cover'), and was assigned to the RVN's Tay Ninh "Parrot's Beak" province in Vietnam.
However, just as I was moving my family to California, District Attorney "Big" Jim Garrison in New Orleans, took a sudden interest in one of my "Foreign Legion" Instructor Teams with reference to his JFK investigation. So I called the boss of USAID/PSD in D.C. [Byron Engle]; and fully advised him that my trip to "The 'Nam" would have to be called off -- at least until this matter was resolved -- so as to not bring a scandal down on his division.
[I later went on Garrison's payroll before continuing on to the 'left coast', but, that is a whole different story; much of which can be found on the Internet by dialing up
... and entering a search under the name "Gerry Patrick Hemming"!]
I was never a career "Intelligence Officer" for the CIA, because I chose to serve as an independent "Singleton" agent for the late Jim Angleton, who was then "CIA/Chief/Counterintelligence" -- this began even while I was still in the "Corps".
[As former Director of Central Intelligence James Woolsey explained in a February 2000 speech he delivered in Cleveland (carried over the C-SPAN cable television network) that the term "Singleton" describes an agent not supervised by a CIA "Case Officer". Woolsey explained that he intended to distinguish the terms "CIA Agent" and "CIA Officer". An "Agent" can be a "Contract Employee" (operating under the cover of a CIA "Proprietary Corporation), often as a "PM" (Paramilitary operator), and who -- if a currently-serving member of the US Armed Forces -- has to be "sheepdipped", meaning given an alternative alias or ID (with congruent pay & promotions maintained and ensured by his parent military branch). He continued to the effect that an "Agent" might be a traitor to his country -- both from foreign countries (i.e. the former USSR and its satellites), an allied nation (friendly and under Treaties with the U.S.), or a 'friendly' not so close to our bosom -- or instead might be merely a paid or volunteer "Informer/Snitch/Tattle-Tale", etc. Woolsey said that when you hear the title "CIA Agent" being loosely thrown out by the media, the men or women being thus labelled are usually not career "Intelligence Officers" in the CIA (euphemistically called "The Company").]
In California during the late 1960s, I was asked by Angleton to join with his counter-operation against the now infamous rogue "MH/CHAOS" dirty tricks project -- the same one which illegally collaborated with the FBI's unlawful "COINTELPRO" operation". [Angleton's cryptonym for this counter-op was styled with just the "Digraph" switched -- MK/CHAOS]
Ostensibly, this covert scheme was tasked to prove that antiwar and civil rights protesters were in fact being secretly funded through "Cutouts" (covert middlemen) controlled by the Communist government in Hanoi!!
Worse still, the generally-accepted theory was that some Soviet citizens and agents illegally within the U.S. and its territories and possessions were giving not just funding, but also professional training. The ultimate reality -- purpose and effect -- was that 99% of their joint efforts were undertaken in order to 'take down' the civil rights movement and its leadership.
As I said above, Angleton styled his anti-rogue operation as MK/CHAOS. We very quickly discovered, though, that the MH/CHAOS had 'gone rogue', and had created phony dissident groups. They routinely maintained strict and rigid control over these groups of 'agents provocateur'.
Among many who did thusly were the Black Panthers (the US Organization [headed by self-styled 'Maulana' Ron Karenga), Chicano 'Corky' Gonzales' 'Brown Berets'; et al. To top it all off, some of the 'rogue' operators were smuggling "Double U O Globe" heroin and automatic weapons and explosives from Vietnam and Thailand.
Their preferred drug smuggling technique was to gut the corpses of Black US soldiers and sew the 'scag' (heroin) inside. The military Trans-caskets were stenciled "Non-Viewable Remains w/Gangrene Danger". Once buried, the cemetery sites were bid upon by major Org/Crime entities! Weapons, claymore mines, ammunition, and C4 plastic explosive were thus sent stateside inside caskets -- while the GI's body was commonly simply dumped in the Mekong River near Saigon. Both I and my "Assets" (subordinate operatives) on the west coast witnessed the very careless handling and storage of large quantities of these contraband items. The intent of the 'rogues' was to start a race-war inside our country while the major focus of the citizens and the media was on the Vietnam war!
Two reporters later violated their 'Only on Deep Background' briefings on these matters by scribbling out a novel during 1974 titled 'The Typhoon Shipments'. Later a Hollywood screenwriter picked up on the theme, so you can see a reference made to the smuggling technique about 30 minutes into the movie, 'The Boys of Company C'.
Jumping ahead to the late 1970s, I worked with what was then the South Florida DEA/FBI Drug Interdiction Task Force (later renamed the 'Vice-President's Drug Task Force'. I flew over 100+ drug trips into Colombia, Ecuador, Peru, Venezuela, Curacao, Aruba, Haiti, Dominican Republic, Bahamas, etc., etc.. Our main mission during those flights was collecting intelligence, rather than law enforcement, but our activities were flavored with a few 'controlled deliveries' (importation of drugs) into the U.S. and the Commonwealth of Puerto Rico.
A major screw-up occurred when a turf war arose amongst the Task Force, the Miami Organized Crime Bureau, the local FBI field office, and the U.S. Attorney's office for the Southern District of New York.
Shortly thereafter, while attempting to further "Intel" the recently discovered drug "Cartels"; I was tasked to identify corrupted law enforcement officials in Florida's West Palm Beach area. These included a crooked Chief of Police and a corrupted Federal District Judge. During this operation, I was busted by the very people that were targeted (Palm Beach County Deputy Sheriff Danny Hale was busted while using the Sheriff Departments helicopter to bring in drugs from the Bahamas).
The Feds panicked with my arrest and almost rushed in to help me, but they were stopped in time -- something like that would have had me killed! I had the bosses order them to back off from my criminal case. After two years free on bail -- and back working for the Task Force -- I was forced to go to trial without an attorney ('da Judge' had his hand out real quick after the $100,000 bail bond had been promptly paid), and coupled with other constitutional violations, I was sentenced to 35 years in the "Florida Chain-Gang".
I did 8 years [1982 through 1990] in various "Institutions" (correctional institutions or prisons), but did most of my time at the main supermax "death camp" at Raiford, FL. My former fellow federal agents would visit from time to time, under the guise of 'calling out' various Colombian and other dope smugglers & assassins, and using me as an English/Spanish interpreter. The Feds' only plan (alternative to imprisonment) was that I and my entire extended family would have to go into "The Alias" [Witness Protection] Plan.
'No way, assholes!' With sons-in-law in the military, brothers who had steady careers as attorneys, engineers, and scientists, this would have meant total ruination for my loved ones. So I waited until I was paroled (in November '89), when I returned to PI & law clerk work.
During 1990-91, I worked as a "consultant and featured extra" in Oliver Stone's "JFK" movie (I'm the 'bad guy' in the window of the TSBD using a radio to direct the shooters taking out JFK).
With reference to my brother Bob, and the "flaming" twixt you & he, he suffers from one of my own infirmities -- CHF (Congestive Heart Failure) -- which hasn't made his lawyering any easier. On the side, he builds computers from scratch, and has a very heavy PC repair schedule. He worked "Black Ops" -- both with me & solo -- in Central America, and served in the US Navy in Vietnam. Over time he picked up a serious dose of PTSD (post-traumatic stress disorder), and therefore he is sometimes curt, blunt, vitriolic, and doesn't suffer potential fools gladly. Bob had no idea whatsoever that I was forwarding that e-mail to MATCA.
As per the implied racial issue: I have nieces and a grandson married to folks that are Americans who also just happen to be Black. My Mother was born in the town of Lake Alkali, Saskatoon, Saskatchewan, Canada. [For 400+ years, it has been the tribal headquarters for both the Northern Cree and the Assiniboin Indian tribes.] My maternal great-great-grandfather was half African Freedman and half Cree. He married a white [European] French Huguenot lady during the 19th Century.
But rest assured, we both can come up with the nastiest of racial slurs at the drop of a KKK hood!! Nevertheless, Bob has been known to chastise me when I go beyond -- especially with reference to homosex ... never mind, queers, faggots, weenie-waggers, and baby-rapers.
My youngest loving daughter, in her mid twenties -- one of two out of my five daughters who 'lost me' during their childhoods' -- is married to a fine, intelligent "Chicano" [you know -- 'PC' says Mexican American] career Sailor in the US Navy. He already did a tour in the Adriatic Sea during the Kosovo Campaign.
I was raised in "East L.A.", and during the early 1950s, became the one and only "Gabacho" [Anglo/Gringo] member of the infamous "White-Fence Gang"!
The main reason that I am "running-off-at-the-mouth" so much here, is mainly because my San Diego US Navy-Based daughter recently wrote me a letter that stated that she only knew what the Internet and about 20+ books had to say about me.
She didn't know that I had been born in California; nor that my favorite color is "Blue", nor that her brother -- and my only son -- had been born in 1969 in a hospital about a mile from L.A. "General Hospital" where I was born in 1937. [If you ever watched the TV "Soap" General Hospital - - it always begins with a "shot" of what has now been renamed "UCLA General Medical Center".]
My son has been a professional Firefighter/Paramedic for 17+ years, and served in the USAF. His last unit was the NY Air Guard Rescue Unit ['PJs' the heroic Pararescuemen] who were featured in the book (and later the movie) 'The Perfect Storm'. He was close to the chopper crew that went down (and the PJ who died) in the line of duty. [Most of the PJs, crew and pilots are full time FDNY firefighters and NYPD cops.]
I generally work on the computer from 5:30 PM thru 8:00 AM the next morning and sleep during the day. I don't go on line until after about 2:00 AM or so, due to calls from researcher, writers, et al. from London to Sidney, Australia -- not to mention Hawaii. After 2:00 AM, the whole world is asleep [and off-line], or just getting up on the other side of the 'Pond'!!
Also, I picked up a little claustrophobia while working as a prison firefighter. This just might be due to one too many times -- getting a little lost, looking for kiddies and folks -- while crawling through burning civilian houses [in nearby towns] and having my SCBA "low air" bell start going off quite loudly!!
Moreover, I have a loving Canadian Aunt that has yet to get a proper e-mail from me, which I can't blame on my hands being numb most of the time because using the keyboard is good therapy. 90% of my mailings are via using the mouse only, and "copying & pasting".
When I get the 60/80 Gig hard drive PC that I'm saving up for, I will go to the "point & Speak" [AOL] or some other "talk to write" systems used by some of my buddies. Right now I'm using a 2 Gig Compaq "Presario" [1997 model].
'Nuff said for Chri'sakes, Yo!
Gerry Patrick Hemming
VII
On Friday, November 14, 2003, CERJer (and webmaster of GlobalGreens and GlobalCircleNet) Paul Prior webmaster@globalcircle.net wrote:
My own statement:
I was driving home from college that very evening, going through Dallas on Commerce Street.
About 9 pm I drove east under the triple underpass, through Dealey Square. I realized the most peculiar thing. The crime of the century, but there was not a person in sight. No police line. Nobody had roped off and guarded the crime scene. Not the FBI, Secret Service, nor Dallas police. The whole area was deserted and unguarded -- the grassy knoll, the overpass, the Depository.
A lapse in standard criminal procedure of that magnitude could not be accidental. The president had been shot.
Conclusion: the powers that be had every reason NOT to protect the crime scene.
--paul, webmaster http://globalcircle.net peace and liberty, sustainability and justice
1963_GHWBUSH_CIA_DALLAS_Nov 22 SEE


In this letter dated 11/21/63, George Bush, giving his title as president of an oil company, reports the name of a college student whom he thinks is going to assassinate President Kennedy, and he says he'll be in Dallas the next day (Nov. 22).

In this letter, J. Edgar Hoover reports fears about the potential for assassination of the President. Notice, in line two of paragraph four, Hoover names George Bush as a CIA Agent investigating the matter.
NOTICE: Jackie is trying to protect JFK with her body. The threat is visible before her. It's easy to see, the bullet entered Kennedy's throat from the front. Click on photo to enlarge. So the Warren Commission LIED, and Oswald, if he got off a shot at all, never hit JFK from 80 yards behind.
1963_KENNEDY ADMIN.--"The high office of the President has been used to foment a plot to destroy the American's freedom and before I leave office, I must inform the citizen of this plight." --President John Fitzgerald Kennedy, in a speech made to Columbia University on Nov. 12, 1963, ten days before his assassination.
1962_ROCKEFELLER_CFR.--"... the nation-state is becoming less and less competent to perform its international political tasks....These are some of the reasons pressing us to lead vigorously toward the true building of a new world order....(with)voluntary service...Sooner perhaps than we may realize,....there will evolve the bases for a federal structure of the free world." --CFR member Nelson Rockefeller lecture at Harvard University in 1962
1962_PENTAGON.--Operation Northwoods, part of a secret anti-Castro program known as Operation Mongoose, March 13, 1962:
"...We could blow up a US ship in Guantanamo Bay and blame Cuba. ...
"...We could blow up a drone (unmanned) vessel anywhere in Cuba waters
"...We could develop a Communist Cuban terror campaign in the Miami area, in other Florida cities and even in Washington...
"...We could sink a boatload of Cubans en route to Florida (real or simulated) "...Exploding a few plastic bombs in carefully chosen spots, the arrest of Cuban agents and the release of prepared documents substantiating Cuban involvement...
"...Use of MIG type aircraft by US pilots could provide additional provocation. Harassment of civil air, attacks on surface shipping and destruction of US military drone aircraft by MIG type planes would be useful as complimentary actions. An F-86 properly painted would convince air passengers that they saw a Cuban MIG, especially if the pilot of the transport were to announce such fact.
"...Hijacking attempts against civil air and surface craft could appear to continue as harassing measures condoned by the government of Cuba.
"...It is possible to create an incident which will demonstrate convincingly that a Cuban aircraft has attacked and shot down a chartered civil aircraft..."
http://www.ratical.org/ratville/CAH/Northwoods.html
http://www.gwu.edu/~nsarchiv/news/20010430/doc1.pdf
http://abcnews.go.com/sections/us/DailyNews/jointchiefs_010501.html
1962_ROCKEFELLER_NWO."The United Nations, he told an audience at Harvard University, 'has not been able--nor can it be able--to shape a new world order which events so compellingly demand.' ... The new world order that will answer economic, military, and political problems, he said, 'urgently requires, I believe, that the United States take the leadership among all free peoples to make the underlying concepts and aspirations of national sovereignty truly meaningful through the federal approach.'" -- Gov. Nelson Rockefeller of New York, in an article entitled "Rockefeller Bids Free Lands Unite: Calls at Harvard for Drive to Build New World Order" -- The New York Times (February 1962)
---
"PERFIDY": ILLUSIONS OF POWER from 1950 A.D. TO 1959 A.D.
How Did the US Get Into the Torture and "Scientific Research ON PEOPLE" Business?
YEARS 1950 THROUGH 1959
1955_GARRETT.--The American Story, by Garet Garrett, "We have crossed the boundary that lies between Republic and Empire. If you ask when, the answer is that you cannot make a single stroke between day and night: the precise moment does not matter. There was no painted sign to say: `You now are entering Imperium.' Yet it was a very old road and the voice of history was saying: `Whether you know it or not, the act of crossing may be irreversible.' And now, not far ahead, is a sign that reads: `No U-turns.'" "How now, thou American, frustrated crusader, do you know where you are?" "The idea of imposing universal peace on the world by force is a barbarian fantasy." "What we now write is to complete the record. We have no idea what the next consequences will be or what will have happened by the time these words appear. But as in time to come it may be bitterly remembered, so now be it said that in the one hundred and fifty years of its existence the house of constitutional republican government was betrayed, even as the builders feared. Unawares to the people, the exalted Executive principle could involve them in a war." "The Congress has not been told. The President did it all by executive will, one thing at a time, and the news came afterward, not in any case, perhaps, all of the news, but as much only as was necessary for the people and the Congress to know." "The war [WWII] had profoundly altered the significance and status of American industry. . . . During and after the war, industry came to be regarded as an attribute of state power, almost as clearly such as the military establishment. And why not? Security, independence, national welfare, economic advantage, diplomatic prestige--were not all as dependent upon efficient machine industry as upon an army or navy? . . . The new way of thinking about industry, therefore, was basically political. A factory thereafter would be like a ship--a thing to be privately owned and privately enjoyed only in time of peace, always subject to mobilization for war." -- Garet Garrett(1878-1954), Old Right journalist and author, writing in 'The American Story', 1955.
1954_FORD FOUNDATION.--"We operate here under directives which emulate (sic) from the White House ... The substance of the directives under which we operate is that we shall use our grant making power to alter life in the United States so that we can comfortably be merged with the Soviet Union." -- Rowan Gaither, President of the Ford Foundation, 1954
1953_RUSSELL.--"At present the population of the world is increasing at about 58,000 per diem. War, so far, has had no very great effect on this increase, which continued throughout each of the world wars.... War has hitherto been disappointing in this respect ... but perhaps bacteriological war may prove effective. If a Black Death could spread throughout the world once in every generation, survivors could procreate freely without making the world too full. The state of the world might Be unpleasant, but what of it?" --Bertrand Russell, 1953, 'The Impact of Science on Society', New York: Simon and Schuster, pp. 102-104.
1954_SENATE, JENNER.--"Today the path of total dictatorship in the United States can be laid by strictly legal means, unseen and unheard by the Congress, the President, or the people. Outwardly we have a Constitutional government. We have operating within our government and political system, another body representing another form of government - a bureaucratic elite." --Senator William Jenner, 1954.
SEE THE our Majestic 12 file with copies of original 1952 documents and a commentary by William Cooper from "Behold a Pale Horse."

MAJESTIC12 BY THE Joint Chiefs, 1952.

PENTAGON GIVING ITSELF PERMISSION TO LIE & DECEIVE THE PUBLIC, SIDE-STEPPING "ADVISE AND CONSENT"--Spelling and typing errors corrected in transcription.

III. Conclusions

1. Current studies of other-world visitation are in three phases: a. Technology exploitation; b. Interplanetary travel; c. Cultural communication.

2. On 19 September 1947, the IAC, JIOA, and the JIC, reviewed a Top Secret intelligence report titled REPORT TO THE PRESIDENT, 1947, PARTS I-V, MAJIC EYES ONLY, DTG 000190947, the report mentions:

"In compliance with your directive ... of 9 July 1947, the attached "REPORT ON FLYING SAUCERS" is respectfully submitted. In consequence with your instructions, advisers from State, Treasury, War and Navy Departments assisted me on a two month exploratory mission concerning the reality of other-world visitation. The principle investigators and storage areas were visited. Successful efforts were made to reach scientists of all levels as measured by their work in classified defense projects. Conferences were held with national security officials and leaders of private industry. Approximately 1,200 memoranda and intelligence reports were considered. The report presents this situation against a global background my estimates, current and projected, in both the U.S., and allied countries, and recommendations deemed to be sound courses of action for formulating plans and policies in light of recent developments.

3. All efforts have been made to identify the country or private concern which could have the technical and financial resources necessary to produce such a long-range flight. So far, no country on this earth has the means and the security of its resources to produce such.

4. A consensus reached by members of the panel, that until positive proof that the Russians did not attempt a series of reconnaissance flights over our most secure installations--tho sightings and recovered objects are interplanetary in nature.

5. The occupants of these planform vehicles are, in most respects, human or human-like. Autopsies, so far indicate, that these beings share the same biological needs as humans.

End of page 2

IV. DISCUSSION.

A. Nature of the Investigation.--

An analysis has been made of the first one-hundred intelligence reports in the ATIC Interrogation Reports and the ULATT EXPLOITATION MAJESTIC SERIES 1-25, prepared by the Military Intelligence Section of GHC/IPU, in order to establish what material of flying saucer intelligence value concerning the ULATT is available in those reports.

1. The ATIC Interrogation Reports, numbered 1 to 93 (the last dated December, 1950), present significant information on a broad variety of subjects and areas where witnesses were detained subsequent to the post-1947 incident. The un-published documents validate records of interrogation derived from the accumulated reports on interviews of selected witnesses from New Mexico and military personnel involved in removal of evidence.

2. In this digest, primary attention has been paid to information of bio-medical intelligence interest, particularly in the BW programs. Bio-medical intelligence is only one of the substantive fields covered by these Interrogative Reports.

3. For the most part, the sources interrogated were not trained observers, and their stories indicate they have been subject to the familiar pitfalls common to all eye witnesses. It must be emphasized that, because the interrogators used were not always specialists in this phenomena of celestial sciences, there is much lack of detail.

4. Because of the unique nature of the material under study, a multi-layered security structure has been in effect. Most of the results have been given to private research and develops labs for further study.

5. MAJESTIC SS&T are currently focused on Psy-Op development for Cold War CI activities.

6. Utilization of Paperclip specialists has yielded valuable results in new weapons research in areas of flight dynamics, biological and chemical agents, mind control, and intelligence gathering techniques.

End of page 3

B. Panel's Contribution to MAJESTIC

1. The contribution of the President's Special Panel to the MAJESTIC TWELVE PROJECT has supplemented information on the ULATT Program which could not be obtained in any other way. Although only a small part of the project, interrogation in technical and bio-medical field has produced at least 5,973 items for the files of Military Intelligence, GHC/IPU. Of these items, 1,764 have been published (up to December, 1950) in the ULATT KIPLOITATION-MAJESTIC SERIES. The coverage of the New Mexico incidents, from the over-all intelligence point of view, has been very good.

(After the Panel's review was initiated, GHC/IPU published in March 1951, the summary "MAJESTIC SERIES," No. 98 and No. 99, of the series titled "New Medical Facilities for Biological Warfare; New Genetic and Pharmaceutical Development Programs." These summary reports have apparently made [of] much of the AEC file material since 6,014 items are now reported aqs published "Medical Items" in the "Interrogation Reports" - see MAJESTIC SERIES, No. 98, page1).

2. For the clarification of published reports or for elaboration of the information of fragmentary nature, resort may be had to the AEC files of unpublished data as well as to the possibility of reinterrogating the sources.

C. Review of the Military Assessment

[what the JCS expected AND thereby CREATED by their actions]

With current deployment obligations, troop commitments, and few air groups with stand-by fighters with radar capability, the Joint Chiefs are unable at the present time, to effect a complete and all-encompassing defense plan that would guarantee the protection and well-functioning of the national political order. Personnel, material [sic], and logistical requirements for such a defense would deplete current resources.

If such a crisis should occur--in government failure to defend and assure the public's trust, it is the belief of the Joint Chiefs, that the following would insue [sic]: insecurity and mistrust; employment of subversive agents; infiltration; incitement of disorder and chaos to disrupt normal economy and undermine popular support of government and its leaders; seizure of authority without reference to the will of the people.

D. Technology.

At present, the ability to reconstruct the technology that may be eons ahead of us, the boost to our current efforts would be incalculable. Areas such as aircraft and missile design would benefit only after a working understanding has been achieved. Weapons science will follow.

End of page 4

E. Nuclear Weapons Development.

Miniaturization of atomic bomb components is the goal of the AEC and the AFSWP. Studies at MIT indicate that such a technology is within reach before the decade is out. The apparent use of micro-circuitry found on the recovered planform indicates that miniaturization, low-power transmission, light conductor-sensitive components are required for interplanetary space travel. Atomic engines and nuclear propulsion technologies could be advanced based upon current use of hydrogen and electro-magnetic research and weapons components development in U.S. and U.K.

F. Biological Warfare Programs.

BW programs in U.S. and U.K. are in field test stages. [NOTE: This was in 1947.] Discovery of new virus and bacteria agents so lethal, that serums derived by genetic research can launch medical science into unheard of fields of biology. The samples extracted from bodies found in New Mexico, have yielded new strains of a retro-virus not totally understood, but, give promise of the ultimate BW weapon. The danger lies in the spread of airborne and bloodborne outbreaks of diseases in large populations, with no medical cures available.

G. Genetic and Pharmaceutical Development Programs.

Current research in U.S. and U.K. can be accelerated when studies are complete. Understanding the human makeup through EBE research will bring a varied wealth of information in how cells replicate themselves and may help in developing new drugs and markets. Healthcare industries are considered the best source of R&D for DoD programs. [This explains why pharmaceuticals have gotten coddled.]

H. New Materials Development.

Conclusions reached by the Air Materiel Command in 1948, upon the close examination of the material structure of the Corona and Ossure Peak, N.M., sites, compelled the Air Force to launch a new machineability research program. Samples tested and evaluated by the AMC suggested that future materials would have to incorporate new alloys and composites, if space exploration and hypersonic dynamics are to be achieved. As a result, new machining techniques are underway for high-temperature alloys and titanium.

End of page 5

I. Planned Future Rocket Development Programs.

There have been a number of failed high-altitude rocket launches to study radiation effects on living organisms. The Air Force's Project BLOSSOM, conducted at Holleman AFB, is but one example. V-2 rocket launches at the White Sands Proving Ground, N.M., have been knocked down by undetermined jamming. The source of the jamming is believed to come from UFO sightings on or near the range. Guidance systems are believed to be vulnerable and this presents a clear and present danger. Such keeper flights carrying nuclear weapons are too horrific to contemplate. Shielding of systems and circuits are underway.

J. Nuclear Propulsion Development Programs

The AEC and MEPA are currently conducting research for advanced technologies in atomic engines and radical propulsion studies. Systems studies at Los Alamos, N.M., Oak Ridge, Tenn., and at Langley, Va., are attempting to duplicate the water drive and plastic core elements found on the engine being kept at HAFB. Integration of hydrogen base fuels and electro-hydrodynamic technology may open up for us, development of super-aerodynes with mach 5 capabilities.

K. Intelligence Gathering and Analysis--

[Here is where the presumption of malevolence begins--with Neutrality.]

Based on what is known of the technology and intelligence of the visitors, it is fairly certain that there will be either sightings and encounters of a spectacular nature. As to purpose and modus operandi, we are not certain, but it is clear, that if these visitors had conquest in mind, it would not be difficult for them, given their ability to penetrate our airspace at will, and their ability to jam radio, telephone, television and teletype transmissions, let alone power grids. So far, reports and sightings are blatant and deliberate, thus allowing our intelligence agencies to gather good data. As to the analyses of such reports, only a continuous wave of sightings and encounters worldwide would provide enough data for a clear understanding of intent.

L. Foreign Policy and National Security

To date, only Great Britain, Canada and the Soviet Union are contacted and appraised in the event invasion is imminent. It is the current policy of the Administration that no other foreign countries will be consulted or advised. The national security status of the MAJESTIC operation exceeds that of the H-bomb development.

End of page 6

M. Domestic and Constitutional Issues--

[Here we see why they "use" terrorism to control us.]

In dealing with clear violations of civic law and guarantees as defined under the Constitution, it has been discussed among members of MAJESTIC TWELVE, that such protection of individual rights are out-weighed by the nature of the threat. Only a declaration of war or a national emergency, would give the government the power to enact martial law and recind individual rights.

N. Social, Religious and Scientific Reaction--

[The Grand Rationalization For LIES]

It has been the downfall of great nations and cultures when a new reality is not readily accepted by the masses. The social order was severely ravaged by the last [staged--ed.] world war, with [intentional--ed.] great damage to the religious dogma of "earth without end," thus making a government disclosure irresponsible and inherently dangerous. The scientific community would predictably question such a reaction as a world suffering from a Buck Rogers delerium and attack anyone of their own ranks for believing such fantasy. Science itself, may undergo a traumatic transformation, with belief structures in shambles, putting the institutions under scrutiny by the layman, thus eroding any credibility. Science would be left with an image of credulity.

O. Cold War Development--

This is one of the most dangerous phenomena of the twentieth century. To misidentify a flight of space objects for actual Russian bombers, or to dismiss Russian bombers as phantoms, is the most idiotic approach to take. Even though governments may distrust each other, it is the responsibility and creed of the military and intelligence professional to prevent wanton death and destruction of his country. It is advisable to maintain some form of direct communication with a hostile enemy before taking false assumptions of his response if faulty data wrongly indicates such. Even using the "Flying Saucer" ruse to create fear and confusion among your enemy's leaders could result in accidental war. Even our early analysis of the recovered planforms in 1947 led to the wrong assumption that the Russians were preparing a sneak attack on the continent.

P. Government Policy of Control and Denial--

[Never mind, "advise and consent." They don't want us participating in any real way.]

One of the most difficult aspects of controlling the perception in the public's mind of government attempts of denial and ignorance--is actual control of the press. Until a clear intent is established with diplomatic relations firmly in hand, it is the recommendation of the President's Special Panel with concurrence from MAJESTIC TWELVE, that a policy of strict denial of the events surfacing from Roswell, N.M., and any other incident of such caliber, be enforced. An inter-active program of controlled releases to the media, in such fashion to discredit any civilian investigation, be instituted in accordance with the provisions of the 1947 National Security Act.

End of page 7

ANNEX A

1. The Panel's review of the AEC and AFSWP investigation of Site L-1 and the Air Force Site L-2 has led the Panel to conclude that the objects under study are the result of a high altitude ejection of an escape cylinder from a fatal mid-air collision of two unidentified circular planform aircraft of interplanetary nature.

2. Of particular interest to the Panel was Site L-2, located at Lat. 33-40-31, Long. 106-28-29, as this site yielded the most materiel for analysis.

3. Site L-2 may be closely associated with Site L-1, due to the similarity of materiel recovered and that the impace at Site L-1 and debris pattern suggests that the craft hit the ground at a sharp angle and continued to remain airborne until coming to rest at Site L-2.

4. The craft found at Site L-2 is either the remains of a rocket-plane or a powered glider. What remained of the power plant was examined and determined to be of a magnetic drive propulsion powered by a fusion reactor of sorts.

5. Lack of wiring, fuel systems, cables, motors, hydraulics, intakes, exhaust, and surface controls strongly suggests that the craft was designed to travel outside of our atmosphere.

6. The second craft that impacted at Site L-3 provided very little evidence that it too was similar in design, as the impact was vertical in nature and at very high speed. It is believed that the debris discovered on 2 July 1947 by a local rancher was the result of a mid-air collision with an X-plane from HAFB; another unidentified object; or possibly collided with both. Radar film and tower logs do not explain the merging of three radar targets prior to collision and subsequent crashes.

7. There were five recovered bodies, two of which were found in a severely damaged escape cylinder, and the remaining three were found some distance away from the cylinder. All five appeared to have suffered from sudden decompression and heat suffocation (recovery and autopsies of the occupants are covered in detail in a separate study GRAY SUIT within Projects 612 and 621, ULATE KIPLOITATION_MAJESTIC SERIES 4, p. 40-102), as a result of damage sustained by unknown causes.

End of page 8

8. The Panel was concerned over the contamination of sev eral SXD personnel upon coming in contact with debris near the power plant. One technician was overcome and collapsed when he attempted the removal of a body. Another medical technician went into a coma four hours after placing a body in a rubber body-bag. All four were rushed to Los Alamos for observation. All four later died of seizures and profuse bleeding. All four were wearing protective suits when they came in contact with body fluids from the occupants.

9. Autopsies on the four dead SXD technicians are not conclusive. It is believed that the four may have suffered from some form of toxin or a highly contagious disease. Tissue samples are currently being kept at Fort Detrick, Md.

[.....where AIDS was developed after 1971 Congressional funding reported in

10. The Panel was also concerned with the detection of airborne release of radiation over the state of New Mexico. AFTAC detachment from McClellan AFB has conducted several airborne monitor flights over Site L-2. Radiation readings indicate a high neutron count was recorded as the plane flew over the site. Neutron count dropped off as the plane flew a considerable distance from the site. A report has been filed with the USAXDS. (?)

11. Detection of a high altitude explosion was recorded by a Project MOGUL constant-level balloon on 4 July 1947. Radar from White Sands Proving Ground and HAFB also detected a surge.

12. Parachute recovery team from HAFB were dispatched to Site L-2. Upon arrival, the team, realizing the nature of the crash, radioed instructions and marked crash site for the investigators that arrived later.

13. In the opinion of the senior AEC medical officer, current medical equipment and supplies are wholly inadequate in dealing with a large scale outbreak of the alien virus.

14. Facilities at Los Alamos and Mayo clinics were considered as lacking in the current climate.

15. On 26 September 1947, the first meeting of the NSC-1 was held to discuss the New Mexico incidents and how to implement the policy established by MJ-12 SS&P.

End of page 9, no page 10

ANNEX B (cont'd)

11. Panel member and MAJCOM-4 meet with MAJCOM-1 on 10 October 1950 along with members of IAC. The Chief of Global Survey Group desired estimates requested by the Pentagon concerning possible defense project for MAJESTIC LOGISTIC SSP-1.

12. On 6 Decemb er 1950, MAJCOM-4 alerts MAJCOM-1 of a breach in DEW Greenland of a UFO on a south-westerly course. HQ IPU alerted and dispatched a scientific team to X1 Indio-Guerrero on the Texas-Mexico border. MAJCOM-4 orders a recov ery team from Project STORK and MOON DUST TO CRASH SITE. Teams transport debris from crash site to ADC HAFB and to9 AEC laboratories at Sandia, New Mexico.

13. MAJCOM-1 enlists the Panel's aviation consultants for the purpose of advising the "Princeton Consultants."

14. On 28 December 1950, MAJCOM-1 is provided with the "Black Book" summaries prepared by the Watch Committee. Beginning every Friday, the President is briefed on world situation and on MAJESTIC via the CIA weekly, Current Intelligence Review.

15. At the request of Panel member Cardinal Francis Spellman, met with the President to discuss the containment within the Catholic Church and its hierarchy of religious speculation if mass sightings occur. Such containment was successful during the 1947 sightings when Cardinal Spellman met with the Secretary of War on 29 June. The President has been briefed on Defense Plan 4," which was written in part by the Panel member.

[Collusion with Church hierarchy? Interesting.]

16. In support of the MAJESTIC program for developing atomic engines, Panel members and their association with the AEC, the Armed Forces and the National Advisory Committee for Aeronautics have consulted MAJESTIC for the development of nuclear fission reactor for powered flight studies.

17. Atomic engines for aircraft built here on earth faces many difficulties because of size and weight of the reactor and radiation shielding. Such a nuclear power planet would give an aircraft unlimited range.

18. Panel members contributed to the writing of ULATT KIPLOITATION--MAJESTIC SERIES 5 title Hypersonic Small-Disturbance Theory, which gives consideration to a three-dimensional body fixed in a steady, uniform, hypersonic stream. The theory assumes that shock waves can be approximated by abrupt discontinuities and the planform body being thin, so that the slope of the local surface in the stream direction is uniformly small.

End of page 11 page 12 missing

ANNEX C

1. Military commanders are taught a basic promise that the ideal defense as characterized by Karl von Clausewitz is a "shield of blows." When an enemy attack begins, the defender yields the initiative using his prepared positions and knowledge of the battleground to slow its momentum and to strike the enemy with repeated, unexpected blows. Such a defense can work only when the enemy is detected, his strength known, his weaponry identified and his tactics and movements are revealed.

2. In the annals of warfare, mass disappearances of soldiers and their equipment are rare but are on record.

In the eighteenth century during the Spanish War of Succession, 4,000 soldiers were reported to have disappeared, together with their weapons and equipment (horses included).

In 1885, about 600 French colonial soldiers disappeared near Saigon, French Indo-China, without a trace of them nor their equipment.

On August 21, 1915, members of the New Zealand Army Corps' First Field Company signed sworn statements that they saw the One-Fourth Norfolk Regiment disappear in an unusually thick brown cloud which seemed to move and race upward and vanished. There were no traces of the regiment nor their equipment. No explanation can be found in the historical records of the Imperial War Museum archives.

In 1939, over 2,900 Chinese Nationalist troops were reported missing from their camp, just south of Nanking. Again, men, equipment, guns, were missing though campfires and mess tents were undisturbed.

During the Pacific campaign, there have been instances where whole platoons and larger units seemed to have disappeared without any sign of combat or a struggle. Men, equipment, weapons--vanish without a trace. In all instances, the disappearances occurred in tropical climate and in the heat of battle or near combat scenes.

3. Missing aircraft, pilots and crews are of special concern to the military when no explanations fit the usual reasons outside of combat. One such incident is the disappearance of a flight of five U.S. Navy TBM-3 Avenger torpedo bombers from NAS Fort Lauderdale on 5 December 1945. While no explanation as to why navigation instruments on all five aircraft could have failed at the same time, and efforts to rescue the 14 crewmen were unsuccessful, it is believed that Flight 19 encountered a phenomenon of celestial nature. The last known radio transmission from the instructor pilot was heard by a ham operator,

"Don't come after me ... They look like they are from outer space. ... I'm at 2,300 feet. Don't come after me." After one of the most intensive air-sea rescue operations in U.S. naval history, the Naval board of Inquiry said, "We were not able to make even a good guess as to what happened."

End of page 13

ANNEX C (Con'td)

4. On 7 January 1948, an ANG F-51 pilot was lost near Godman AFB, Kentucky. After being directed to land his flight of four F-51s by the tower, Captain Thomas Mantell pursued a large metallic object alone after two pilots returned to Godman AFB, and finally his wingman was ordered to return to the field. It is believed that Mantell was following a large, structured object not in the flight path of a classified Navy SKYHOOK balloon. Mantell radioed Godman tower that he was at 22,000 feet and still climbing. At one point Mantell said that the object had paced his aircraft for several minutes, then would speed up. His last transmission to the tower was,

"It appears to be a metallic object ... and it is of tremendous size. ... It appears to be a metallic object or possibly the reflection of sun from a metallic object."

When Godman personnel arrived at the crash scene, Mantell's F-51 was found in many pieces, not large sections as one would find from a free stick descent. The wreckage contained unusual damage as if Mantell's plane was repeatedly hit by shotgun blasts. Some of the metal had pitted surfaces and unusual scoring. All rubber material had disintegrated into a soft powdery substance. There was no indication of gunfire damage or fuel burn. The crash site and debris exhibited an unusually high amount of radiation of undetermined nature. The site was cleared of debris and covered. Mantell's plane was subsequently sent to Wright-Patterson AFB, Ohio, for examination. An autopsy was conducted on the body and interned in storage for future study. It is believed by the Air Force investigators that Mantell's plane had been destroyed by an ionization phenomenon, possibly from the propulsion wash of the object's exhaust.

5. From 1949 to late 1950, there have been several crashes of B-36 bombers on routine arctic patrol that bear all the earmarks of the Mantell incident. None of the crews were found. The atomic bombs were not recovered, thus creating a serious problem for the Air Force when nuclear weapons are lost over friendly countries.

6. The death of two Air Force counterintelligence officers in the crash of their B-25 aircraft enroute to Hamilton AFB, California, after interviewing two auxiliary CG men who reported six UFOs over Maury Island, Washington, in June 1947. CIC agent Crisman had spoken to Kenneth Arnold, who on 26 June 1947 had reported a flight of UFOs over Mt. Rainier, Washington, and filed his report after he had spoken to Captain Davidson and Lieutenant Brown. The material given to Davidson and Brown was believed to come from Maury Island and may be celestial fragments containing metal from a nuclear reactor from a UFO. Fragments were turned over to CIA agent Shaw, and Crisman was ordered to the Alaskan ADC for assignment in Project IVY.

End of page 14

ANNEX C (Cont'd)

7. Aerial interference with military aircraft has demonstrated the ability to observe our air operations in war and peacetime conditions. During the war, over 900 near-miss incidents were reported by allied pilots and crews in all theatres of operation. One of the most dramatic near-miss encounters occurred on 14 October 1943, 8th
AF Mission 115 over Schwienfort, Germany. B-17 crews reported many formations of silverly discs flying down into the B-17 formations. Several times during the bombing missions, large objects were seen following the discs descent into the formations. Unlike previous reports, no engine failures or airframe damage was reported. After the surrender of Nazi Germany, GAF fighter pilots were interrogated by AF intelligence concerning Mission 115. GAF did not have any aircraft above our bombers at that time.

8. On 1 August 1946, a C-47 piloted by Captain Jack E. Puckett, Assistant Chief of Flying Safety for TAC, experienced a near-miss of a cylindrical-shaped aircraft about 100 meters in length. The incident occurred at an altitude of 4,000 feet, northeast of Tampa, Florida. Just 1,000 years on a collision course, the UFO flipped over sideways, crossing the flight path of Puckett's C-47. Three other crew members observed the UFO and described it as being over twice the length of a B-29 and cylindrical in shape with illuminated windows. Observers on the C-47 reported a stream of fire trailing the object. The crew and Puckett watched the UFO for over three minutes. TAC radar stations had tracked a large target approaching the C-47 and then performed a right-angle course change while flying at speeds of excess of 600 mph.

9. On 1 October 1948, a ANG F-51 pilot engaged a blinking luminous UFO in a dogfight-style encounter over Fargo, North Dakota.

10. On 24 April, 1949, engineers and technicians from the White Sands Proving Ground observed an elliptically-shaped object moving in an eastward course at very high altitude. The object was discovered while tracking a Skyhook balloon through a theodolite. The object appeared whitish in color and pale yellow at the tail end. The object was estimated to be two-and-a-half times as long as it was wide. It was difficult to see any structure of the object as it was moving at a very high speed. The object was observed through a theodolite for approximately one minute before disappearing in a steep climb. The object was estimated to be traveling at an altitude of over 60 miles.

End of page 15

ANNEX C (Cont'd)

11. From 1944 to early 1951, our atomic bomb and component plants have been the target of UFO reconnaissance. Of late, our MEPA projects are of special attention to the visitors. During some of the flights, radiation levels have risen sharply, then dropped suddenly to normal. In some instances plutonium production has been halted due to contamination of plant personnel during these sightings of low-level flights.

12. On 25 October 1950, the Superintendent of Security, Oak Ridge, filed a security report for X-10. He stated that a round object, about ten feet in diameter, burnished yellow in color, hung low over the Control Zone. The object would move slightly from one side to the other and emit a low hum sound.

13. On 24 October 1950, the Assistant Chief of Security, NEPA Division, Oak Ridge, observed a similar object near the restricted area (Restricted Flying Zone). The object emitted a varying color of light from red to green to blue to orange. This sighting was confirmed by an Air Force officer also of NEPA Division, Oak Ridge. Radar from Knoxville Airport tracked several slow-moving targets flying over the Southeast sector of the "Restricted Zone." Fighters were vectored to the radar targets but the pilot reported no visual contact.

14. Naval aircraft with nuclear weapons delivery capability have reported a sudden drop in neutron counters. Aircraft carrier storage of nuclear weapons have also reported unusual neutron counts. During recent NATO naval maneuvers, the USS Franklin D. Roosevelt had been trailed by numerous UFOs for long periods on-and-off since 1950.

CONCLUSIONS

The future of American citizens and the world for that matter are jeopardized today by developments as portentious as those leading to World War II. Given the growing challenge from the Soviet Union and her satellites and the intrusion of extra-terrestrials, the United States is compelled, therefore, to initiate realistic lines of action to protect United States' strategic interests.

RECOMMENDATIONS

It is recommended: that the United States Government provide as early as practicable--moral, advisory and material support to the MAJESTIC12 Project in order to contribute to the early establishment of peace in the world in consonance with the enunciated principles of the United Nations and to protect United States' strategic interests against forces which now threaten them.
1951_FULTON--"Key positions in the United States department of state are held by a network of American Rhodes scholars. Rhodes scholars are men who obtained supplemental education and indoctrination at Oxford University in England with the bills paid by the estate of Cecil John Rhodes, British empire builder. Rhodes wrote about his ambition to cause 'the ultimate recovery of the United States of America as an integral part of the British empire.' The late diamond and gold mining tycoon aimed at a world federation dominated by Anglo-Saxons. His intimates have admitted the scholarships were established for the primary purpose of instilling 'political Bias' rather than providing education." --William Fulton, author, in the July 15, 1951 article in the Chicago Tribune entitled "Rhodes Ideals Slant State Dept. Policies," subtitled "Key Posts Held by Oxford Scholars."
1951_FULTON.--On July 20, 1951, under the title "Rhodes' Wards Head Global Foundations," subtitled "Dole Out Cash for One Worlders," by William Fulton:

"American Rhodes scholars, who are spoon-fed doses of internationalism a la mode British imperialism at Oxford University, England, are prominent back home in the affairs of the big foundations doling out funds toward globalist schemes and one world propaganda. Higher echelon offices in Carnegie, Rockefeller and other privately-endowed foundations are held by Rhodes scholars. This is in keeping with the aims of the late Cecil Rhodes, British empire builder. He left his fortune for the conversion of scholars who would promote his dream of an Anglo-Saxon federation to dominate the world. In this way Rhodes hoped to return the United States to the empire. ...

So far the Rhodes will has underwritten the education and indoctrination of 1,400 Americans at the English university since 1904. The annual output is 32. They have fastened onto key positions in the state department and other governmental agencies, just as Rhodes hoped it would happen. ... Both--the Carnegie and Rockefeller institutions have contributed heavily toward 'international' studies to further the United Nations and other supra-governmental plans designed at chipping away American sovereignty. ... The foundations have been the big moneybags for globalist propaganda through the Woodrow Wilson Foundation, World Peace Foundation, Foreign Policy Association, Council on Foreign Relations, and Carnegie Endowment for International Peace. Former president for the last-named, it will be recalled, was Alger Hiss, the state department adviser for Roosevelt at the Yalta conference. Hiss is now serving sentence in a federal prison for perjury involving war time espionage for the Russians. ... Two Carnegie top executives are Rhodes scholars. They are Whitney H. Shepardson, director of the Carnegie Corporation British and Colonies fund, and O. C. Carmichael, president of the Carnegie Foundation for the Advancement of Teaching.
1950s_BANKING.--"The powers or financial capitalism had (a) far-reaching aim, nothing less than to create a world system of financial control in private hands able to dominate the political system of each country and the economy of the world as a whole. This system was to be controlled in a feudalist fashion by the central banks of the world acting in concert, by secret agreements arrived at in frequent meetings and conferences. The apex of the systems was to be the Bank for International Settlements in Basel, Switzerland, a private bank owned and controlled by the world's central banks which were themselves private corporations. Each central bank ... sought to dominate its government by its ability to control Treasury loans, to manipulate foreign exchanges, to influence the level of economic activity in the country, and to influence cooperative politicians by subsequent economic rewards in the business world." --Prof. Carroll Quigley in his book Tragedy and Hope.
1950s_GRIFFIN.--"Inflation has now been institutionalized at a fairly constant 5% per year. This has been determined to be the optimum level for generating the most revenue without causing public alarm. A 5% devaluation applies, not only to the money earned this year, but to all that is left over from previous years. At the end of the first year, a dollar is worth 95 cents. At the end of the second year, the 95 cents is reduced again by 5%, leaving its worth at 90 cents, and so on. By the time a person has worked 20 years, the government will have confiscated 64% of every dollar he saved over those years. By the time he has worked 45 years, the hidden tax will be 90%. The government will take virtually everything a person saves over a lifetime". -- G. Edward Griffin, historian and author of "The Creature From Jekyll Island."
1950s_COUNCIL_ON_FOREIGN_RELATIONS--Curtis Dall, FDR's son-in-law as quoted in his book, My Exploited Father-in-Law: ... "For a long time I felt that FDR had developed many thoughts and ideas that were his own to benefit this country, the United States. But, he didn't. Most of his thoughts, his political ammunition, as it were, were carefully manufactured for him in advanced by the Council on Foreign Relations-One World Money group. Brilliantly, with great gusto, like a fine piece of artillery, he exploded that prepared "ammunition" in the middle of an unsuspecting target, the American people, and thus paid off and returned his internationalist political support. ... "The UN is but a long-range, international banking apparatus clearly set up for financial and economic profit by a small group of powerful One-World revolutionaries, hungry for profit and power. ... "The depression was the calculated 'shearing' of the public by the World Money powers, triggered by the planned sudden shortage of supply of call money in the New York money market....The One World Government leaders and their ever close bankers have now acquired full control of the money and credit machinery of the U.S. via the creation of the privately owned Federal Reserve Bank."
~1950s_AGNI_YOGI_ALICE_BAILEY.--"[The Members of the Hierarchy] are already -- one by one -- entering into outer activity upon the physical plane. They are not recognized for what They are, but They go about the Father's business, demonstrating goodwill, seeking to enlarge the horizon of humanity, and thus prepare the way for the One Whom They serve, the Christ, the Master of all the Masters, and the Teacher alike of angels and of men." (The Reappearance of the Christ, p. 170). "Two things must be realized as the interested student considers this event of externalization:--

The senior Members of the Hierarchy will not be at first the ones who will make the needed approach. Under Their direction and Their close supervision, this approach will be made -- in the early stages -- by initiates of and under the degree of the third initiation, and also by those disciples who will be chosen and designated to implement Their efforts, and so will work under Their direction. It is only in the later stages, and when the time has come for the return into recognised physical expression of the Christ, leading to the definite restoration of the Mysteries, that certain of the senior Members of the Hierarchy will appear and take outer and recognizable physical control of world affairs. The time for this will be dependent necessarily upon the success of the steps taken by the Members of the Hierarchy who are not so advanced.
Members of the Hierarchy, whether working in the early stages or later when the true externalization takes place, will work as members of the human family, and not as proclaimed members of the Kingdom of God, or of souls, known to us as the Hierarchy; they will appear in office of some kind or another; they will be the current politicians, business men, financiers, religious teachers or churchmen; they will be scientists and philosophers, college professors and educators; they will be the mayors of cities, and the custodians of all public ethical movements. The spiritual forcefulness of their lives, their clear, pure wisdom, the sanity and the modern acceptableness of their proposed measures in any department in which they choose to function, will be so convincing, that little impediment will be set in the way of their undertakings." (The Externalisation of the Hierarchy, p. 570)

"The externalised Ashrams will be active along four major lines:

Creating and vitalizing the new world religion:--

The gradual reorganizing of the social order - an order free from oppression, the persecution of minorities, materialism and pride.
The public inauguration of the system of initiation. This will involve the growth and comprehension of symbolism.
The exoteric training of disciples and of humanity in this new cycle." (The Externalisation of the Hierarchy, p. 700)

"The preparatory work of externalisation falls into three phases or stages, as far as relation to mankind is concerned:--

First. The present stage in which a few isolated disciples and initiates, scattered all over the world, are doing the important task of destruction, plus the enunciation of principles. They are preparing the way for the first organised body of disciples and initiates who -- coming from certain Ashrams -- will proceed with the next phase of the work.
Second. The stage of the first real externalisation upon a large and organised scale will succeed upon the above endeavours. These disciples and initiates will be the real Builders of the new world, of the new civilisation; they will assume leadership in most countries and take high office in all departments of human life. This they will do by the free choice of the people and by virtue of their advanced and proven merit. By this means, gradually the Hierarchy will take over the control upon the physical plane -- subjectively as well as objectively -- of the direction of human affairs.

This direction will be in virtue of their known and approved capacity, and will not involve the imposition of any hierarchical control or authority; it will simply signify the free recognition by free people, of certain spiritual qualities and effective activities which they believe signify that these men are adequate to the demanded job, and whom they therefore choose as directing agents in the new and coming world. Freedom of choice under the authority of a spiritual livingness which demonstrates competency, will be distinctive of the attitude of the general public. Men will be put into high office and into positions of power not because they are disciples or initiates, but because they are wise and intelligent servants of the public, with an internal awareness, a deeply religious and inclusive consciousness, and a well-trained mind with an obedient brain.

This stage of hierarchical appearance is dependent upon the effective service of the first group of isolated and hard-working disciples who are the senior members of the New Group of World Servers, and who are today working among the sons of men. This second group will take over from them, and theirs will be the task of instituting a more unified preparation for the return of the Christ.

The first group prepare humanity for the possibility; the second group definitely prepare for the return itself. They will build for a future which will arise out of the wreckage they will remove; they will instill certain basic concepts aren't right human relations into men's minds. Their immediate group work, when they are coming into power and recognition, will consist of a sweetening and a clarification of the political situation and the presentation of those ideas which will eventually lead to a fusion of those principles which govern a democracy and which also condition the hierarchical method -- which is somewhat different; this effort will produce a third political situation which will not be entirely dependent upon the choices of an unintelligent public, or on the control which the hierarchical technique evidently involves. The mode of this new group of political guidance will later appear. This second group will implement the new religion; by the time they come into control, the old theological activities will have been completely broken; Judaism will be fast disappearing; Buddhism will be spreading and becoming increasingly dogmatic; Christianity will be in a state of chaotic divisions and upheavals. When this takes place and the situation is acute enough, the Master Jesus will take certain initial steps towards reassuming control of His Church; the Buddha will send two trained disciples to reform Buddhism; other steps will also be taken in this department of religions and education, over which the Christ rules, and He will move to restore the ancient spiritual landmarks, to eliminate that which is non-essential, and to reorganise the entire religious field -- again in preparation for the restoration of the Mysteries. These Mysteries, when restored, will unify all faiths.

Groups of spiritually-minded financiers, who are conscious members of an Ashram, will take hold of the world economic situation and bring about great and needed changes. All these activities, built upon the preparatory work of the first group, are also preparatory in nature.

Third. The stage wherein Christ and the Masters of the Wisdom can make public appearance, and begin to work publicly, openly and outwardly in the world of men. The time of Their coming will be dependent upon the success of the work undertaken by the first two groups; it is not possible for me to prophesy anent this matter. So many factors are involved: the earnest work of the two groups, the readiness and the willingness of mankind to learn, the rapidity with which the forces of restoration and of resurrection can rehabilitate the world, the responsiveness of advanced humanitarians and intelligentsia to the opportunity to rebuild, to recreate and to recognise the factors which the new culture and the new civilisation will demand. Even the Hierarchy Itself, with all Its sources of information, does not know how long this will take, but They are ready to move at any time." (The Externalisation of the Hierarchy, p. 571/4 )

"As a result of the cleansing of the Earth through the medium of the world war (1914-45), and through the suffering to which humanity has been subjected (with a consequent purifying effect which will demonstrate later), it will be possible for the Hierarchy to externalise itself and function openly upon the physical plane. This will indicate a return to the situation which existed in Atlantean days, when (using Biblical symbolism) God Himself walked among men -- divinity was present in physical form, because the Members of the Hierarchy were guiding and directing the affairs of humanity as far as innate free will permitted. On a higher turn of the spiral, this again will happen. The Masters will walk openly among men." (The Rays and the Initiations, p. 330 )
1950_COUNCIL_ON_FOREIGN_RELATIONS.--"We shall have world government whether or not you like it, by conquest or consent." Statement by Council on Foreign Relations (CFR) member James Warburg to The Senate Foreign Relations Committee on February 17th, l950
GO AHEAD TO NEXT SEGMENT NASA PHOTOS GO BACK TO LAST SEGMENT UFOs AND ETs GO BACK TO INDEX Homepage
PLEASE MAKE A DONATION FOR LABOR INVOLVED --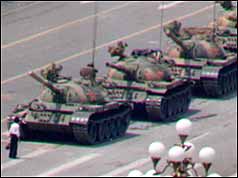 ~~WILL >YOU< STAND UP TO THE NEW WORLD EMPIRE? WAR PROFITEERING WASTES US ALL ?? ~~
End of File, copyright Holy Conservancy May 2005. NOTE: This file and site contain copyrighted material the use of which has not always been specifically authorized to be used on this website by the copyright owner. We are making such material available in our efforts to advance understanding of environmental, political, human rights, economic, democracy, scientific, and social justice issues, etc. We believe this constitutes a 'fair use' of any such copyrighted material as provided for in section 107 of the US Copyright Law. In accordance with Title 17 U.S.C. Section 107, the material on this site is distributed without profit to those who have expressed a prior interest in receiving the included information for research and educational purposes. For more information go to: http://www.law.cornell.edu/uscode/17/107.shtml. If you wish to use copyrighted material from this site for purposes of your own that go beyond 'fair use', you must obtain permission from the copyright owner. If you wish to make a donation to the work involved, just send a postal money order to Emily Cragg, 615A -13th Street, Bandera, Texas 78003 to help cover expenses. It would be very much appreciated. This book is a huge investment in time and work--unfortunately, the LIES continue.