PERFIDY : ANTHOLOGY OF DECEIT
SEGMENT FOUR *:BEHIND:*:OUR:*:BACKS:* Anthology of Political Quotes YEARS 1800 - 2004 in reverse chron order Copyright March 2004 HolyConservancy.org BOOK TO DOWNLOAD ~*~ Support the Truth About the History of Satanism in Politics
VERSION 040520.3 of "Perfidy" in ten segments with 66 photos, Bush documents, OKC95 documents, approx. 20 pp. each download; donations welcome. It's a lot of work. "PERFIDY": ILLUSIONS OF POWER from 2000 A.D. TO 2004 A.D. Political Trail of Hate, Envy, Lies and Deceit: NWO Nullifies "Consent of the Governed"
Hear Bill Moyers NARRATE "the Secret Government" in this video [best viewed with broadband] a history of Federal secrecy.
| | | |
| --- | --- | --- |
| Here's the deal on this book. This series of eight files is the book broken down into time periods, smaller so it can be printed in sections. The source code or html page can be printed out for the cost of paper and ink, about 180 pages--for nothing. --Chaiyah | | Please >>donate in return for the downloads you take--CLICK a Box. Thank you for stopping by. Next time, bring a friend. : ) Chaiyah |
---
UFOs & ETs: Conspiracies, Promises and Lies
CLICK ON THUMBNAIL IMAGES TO SEE FULL SIZE
Prehistoric hue-men knew of UFOs. So did Medieval Europe. There is no excuse for not knowing our planet is visited by Off Worlders. No excuse. The photo evidence has been present since the advent of the internet.
In sorting through 40000 photos, what I find is the lies comprise "official" and "NASA" announced photographs; whereas individuals taking pictures simply and merely record "WHAT IS," and they don't even LABEL what they have pictured or viewed.
This segment will present the side of the People and the photos that people have brought to the internet since I started collecting UFO/ET photos in the 90s, all of which the Official Government AVOIDS. Of course, a lot of these photos are much, much older than popular knowledge about UFOs. And some medieval oil paintings and cave drawings are even older than THAT.
I have to separate out the photos allegedly taken by government agents but that have never made it to the newspapers or magazines. I have garnered these photos over the past five years since my last aux drive crash, so my point is, these photos are available for the public to see, all the time.
I'll leave it to you to Google Search the story behind these photos, so I'm only providing a title to search with. :)
TIME PERIOD 2000>> Miscellaneous Personal Sightings
CLICK ON THUMBNAIL IMAGES TO SEE FULL SIZE





2008, California Whirlee-Gig







Miscellaneous Personal UFO Photos 1990s





1980s > Present Alpha Draconis ships
... overhead look like railroad ties or tubes. They're from inside the hollow earth. SEARCH "Alpha Draconis"
CLICK ON THUMBNAIL IMAGES TO SEE FULL SIZE








1980 PRIOR >> Antarctic UFO Recovered & Edwards AFB







1970 PRIOR>> 1965 Afghan UFO Recovery Photos
CLICK ON THUMBNAIL IMAGES TO SEE FULL SIZE
Russian and So Argentina UFO Recoveries






1950s-1990s >> UFO Photos Revealed LATER
CLICK ON THUMBNAIL IMAGES TO SEE FULL SIZE
Due to official censorship, between the 1950s and the 1990s, little information was visible or available about the presence of UFO/ETs.













1950>> German UFO photos from 1930's and South Pole and Hollow Earth Photos
Antarctica & South Pole 1950s prior

Publicized Personal UFO Photos 1924, 1929, 1930, 1936, 1942
CLICK ON THUMBNAIL IMAGES TO SEE FULL SIZE





Paintings >> Medieval
CLICK ON THUMBNAIL IMAGES TO SEE FULL SIZE
There is no excuse for peoples' not knowing UFO's have been a constant feature on this planet, all along the line of history.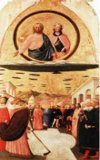 Cave Drawings of UFOs PREHISTORIC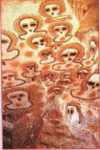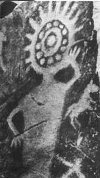 GO AHEAD TO NEXT SEGMENT 1960 thru 1969 GO BACK TO LAST SEGMENT 1980 thru 1989 GO BACK TO INDEX Homepage
PLEASE MAKE A DONATION FOR LABOR INVOLVED --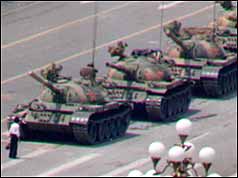 ~~WILL >YOU< STAND UP TO THE NEW WORLD EMPIRE? WAR PROFITEERING WASTES US ALL ?? ~~
End of File, copyright Holy Conservancy May 2005. NOTE: This file and site contain copyrighted material the use of which has not always been specifically authorized to be used on this website by the copyright owner. We are making such material available in our efforts to advance understanding of environmental, political, human rights, economic, democracy, scientific, and social justice issues, etc. We believe this constitutes a 'fair use' of any such copyrighted material as provided for in section 107 of the US Copyright Law. In accordance with Title 17 U.S.C. Section 107, the material on this site is distributed without profit to those who have expressed a prior interest in receiving the included information for research and educational purposes. For more information go to: http://www.law.cornell.edu/uscode/17/107.shtml. If you wish to use copyrighted material from this site for purposes of your own that go beyond 'fair use', you must obtain permission from the copyright owner. If you wish to make a donation to the work involved, just send a postal money order to Emily Cragg, 615A -13th Street, Bandera, Texas 78003 to help cover expenses. It would be very much appreciated. This book is a huge investment in time and work--unfortunately, the LIES continue.